Mount & Blade Full Collection
Mount & Blade Full Collection
NOTICE: Activation key must be used on a valid Steam account. Requires internet connection.
MOUNT & BLADE FULL COLLECTION
---
Includes:
Mount & Blade
Mount & Blade: Warband
Mount & Blade: With Fire & Sword
Mount & Blade: Warband - Napoleonic Wars
Mount & Blade: Warband - Viking Conquest Reforged Edition
Key Features
Free-form sandbox gameplay. Be a merchant, a mercenary, a knight or a lord of the land. Go anywhere, do anything in a world thriving with hundreds of locations.
Use one of the most intuitive medieval fighting systems ever devised.
Multiplayer battles with up to 64 players. Multiplayer modes include Deathmatch, Team Deathmatch, Capture the Flag, Conquest, Battle and Siege.
New Multiplayer mode: Captain. Up to 16 players can each command a squad of soldiers.
Enhanced siege mechanics: storm the castle, blow up the wall, bribe an officer or poison the well/food to get past the defenses!
System Requirements
Windows - Minimum
OS: Windows® XP, Vista, Windows 7, Windows 8, Windows 10
Processor: Intel Pentium 4 2.0 GHz or AMD 2.5 GHz
Memory: 2GB RAM
Hard Disk Space: 1.2 GB available space
Video Card: Graphics card (128 MB+) (does not support integrated graphics card)
DirectX®: Directx 9.0c
Sound: Direct X-compatible sound card
Mac - Minimum
OS: OS X version Mavericks 10.9, or later.
Processor: Intel Mac
Memory: 2 GB RAM
Graphics: NVIDIA GeForce 8600M / ATi Radeon 2400 or better
Hard Drive: 1.2 GB available space
Sound: Standard audio
Linux + Steam OS - Minimum
OS: Ubuntu 12.04 LTS, Steam OS
Processor: Intel Core Duo 2.0 GHz or AMD Athlon 64 X2 3600+
Memory: 2 GB RAM
Graphics: NVIDIA GeForce 6600GT / ATi Radeon 2400 or better
Hard Drive: 1.2 GB available space
Sound: Standard audio
Required configuration
Windows - Minimum
OS: Windows® XP, Vista, Windows 7, Windows 8, Windows 10
Processor: Intel Pentium 4 2.0 GHz or AMD 2.5 GHz
Memory: 2GB RAM
Hard Disk Space: 1.2 GB available space
Video Card: Graphics card (128 MB+) (does not support integrated graphics card)
DirectX®: Directx 9.0c
Sound: Direct X-compatible sound card
Mac - Minimum
OS: OS X version Mavericks 10.9, or later.
Processor: Intel Mac
Memory: 2 GB RAM
Graphics: NVIDIA GeForce 8600M / ATi Radeon 2400 or better
Hard Drive: 1.2 GB available space
Sound: Standard audio
Linux + Steam OS - Minimum
OS: Ubuntu 12.04 LTS, Steam OS
Processor: Intel Core Duo 2.0 GHz or AMD Athlon 64 X2 3600+
Memory: 2 GB RAM
Graphics: NVIDIA GeForce 6600GT / ATi Radeon 2400 or better
Hard Drive: 1.2 GB available space
Sound: Standard audio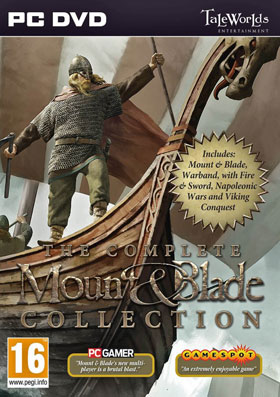 Language:

English

Genre:

Platform:

Vista Win XP Win 7 32/64 bits Win 8 32/64 bits Win 8.1 32/64 bits Win 10 32 bits Win 10 64 bits

Linux

Mac OS X

Number of players:

1

Release date:

2014-12-11

Publisher