Dungeons 3 - An Unexpected DLC
Dungeons 3 - An Unexpected DLC
NOTICE: Requires the base game Dungeons 3 in order to play. Activation key must be used on a valid Steam account. Requires an internet connection.
About the game
A wild DLC appeared! The disgustingly good heroes used PANIC, RUN FOR YOUR LIVES! It's super effective!
After the Absolute Evil's continuous triumphs and his ultimate pwning of the Goddess of Light, the remaining little insec…er…heroes, have found shelter in the depths of the Queen of the Forest's evergreen woods. In fact, this so-called Queen truly dares to oppose the Unconscionable-And-Defacing-Nature Evil. It's time to clear woodland – Timbeeeeer!
Key features
A new, fully voiced campaign across 3 challenging maps
New boss enemy: The Queen of the Forest
New creep type: Rootling
System Requirements
Windows - Minimum
OS: Windows 7 64-bit
Processor: Intel Quad Core 2.8 GHz (i7 900 series) or 3.5 GHz AMD (FX 6000 series)
RAM: 4 GB RAM
Graphics card: AMD/NVIDIA dedicated graphic card, with at least 1024MB of dedicated VRAM and with at least DirectX 11 and Shader Model 5.0 support (AMD Radeon HD 7000 series and NVIDIA GeForce GTX 600 series)
DirectX: Version 11
HDD: 5 GB available space
Windows - Recommended
OS: Windows 10 64-bit
Processor: Quad core 3.5 GHz or higher (Intel i5 4000 Series / AMD Ryzen 3 Series)
RAM: 8 GB RAM
Graphics card: AMD/NVIDIA dedicated graphic card, with at least 3072MB of dedicated VRAM and with at least DirectX 11 and Shader Model 5.0 support (AMD R9 300 Series and NVIDIA GeForce GTX 900 Series or better)
DirectX: Version 11
HDD: 5 GB available space
Mac - Minimum
OS: macOS "Sierra" 10.2
Processor: 2.8 GHz Quad Core
RAM: 4 GB RAM
Graphics card: AMD/NVIDIA dedicated graphic card, with at least 1024MB of dedicated VRAM and with at least DirectX 11 and Shader Model 5.0 support (AMD Radeon HD 7000 series and NVIDIA GeForce GTX 600 series)
HDD: 5 GB available space
Mac - Recommended
OS: Mac OS X 10.11.x
Processor: Quad core 3.5 GHz or higher
RAM: 8 GB RAM
Graphics card: AMD/NVIDIA dedicated graphic card, with at least 3072MB of dedicated VRAM and with at least DirectX 11 and Shader Model 5.0 support (AMD R9 300 Series and NVIDIA GeForce GTX 900 Series or better)
HDD: 5 GB available space
Linux - Minimum
OS: Ubuntu 16.04.3 LTS + SteamOS (latest)
Processor: Intel Quad Core 2.8 GHz (i7 900 series) or 3.5 GHz AMD (FX 6000 series)
RAM: 4 GB RAM
Graphics card: AMD/NVIDIA dedicated graphic card, with at least 1024MB of dedicated VRAM and with at least DirectX 11 and Shader Model 5.0 support (AMD Radeon HD 7000 series and NVIDIA GeForce GTX 600 series)
HDD: 5 GB available space
Additional Notes: Other Linux distributions (Mint, etc.) MIGHT work but we cannot give official support for them
Linux - Recommended
OS: Ubuntu 16.04.3 LTS + SteamOS (latest)
Processor: Quad core 3.5 GHz or higher (Intel i5 4000 Series / AMD Ryzen 3 Series)
RAM: 8 GB RAM
Graphics card: AMD/NVIDIA dedicated graphic card, with at least 3072MB of dedicated VRAM and with at least DirectX 11 and Shader Model 5.0 support (AMD R9 300 Series and NVIDIA GeForce GTX 900 Series or better)
HDD: 5 GB available space
Additional Notes: Other Linux distributions (Mint, etc.) MIGHT work but we cannot give official support for them
Required configuration
Windows - Minimum
OS: Windows 7 64-bit
Processor: Intel Quad Core 2.8 GHz (i7 900 series) or 3.5 GHz AMD (FX 6000 series)
RAM: 4 GB RAM
Graphics card: AMD/NVIDIA dedicated graphic card, with at least 1024MB of dedicated VRAM and with at least DirectX 11 and Shader Model 5.0 support (AMD Radeon HD 7000 series and NVIDIA GeForce GTX 600 series)
DirectX: Version 11
HDD: 5 GB available space
Windows - Recommended
OS: Windows 10 64-bit
Processor: Quad core 3.5 GHz or higher (Intel i5 4000 Series / AMD Ryzen 3 Series)
RAM: 8 GB RAM
Graphics card: AMD/NVIDIA dedicated graphic card, with at least 3072MB of dedicated VRAM and with at least DirectX 11 and Shader Model 5.0 support (AMD R9 300 Series and NVIDIA GeForce GTX 900 Series or better)
DirectX: Version 11
HDD: 5 GB available space
Mac - Minimum
OS: macOS "Sierra" 10.2
Processor: 2.8 GHz Quad Core
RAM: 4 GB RAM
Graphics card: AMD/NVIDIA dedicated graphic card, with at least 1024MB of dedicated VRAM and with at least DirectX 11 and Shader Model 5.0 support (AMD Radeon HD 7000 series and NVIDIA GeForce GTX 600 series)
HDD: 5 GB available space
Mac - Recommended
OS: Mac OS X 10.11.x
Processor: Quad core 3.5 GHz or higher
RAM: 8 GB RAM
Graphics card: AMD/NVIDIA dedicated graphic card, with at least 3072MB of dedicated VRAM and with at least DirectX 11 and Shader Model 5.0 support (AMD R9 300 Series and NVIDIA GeForce GTX 900 Series or better)
HDD: 5 GB available space
Linux - Minimum
OS: Ubuntu 16.04.3 LTS + SteamOS (latest)
Processor: Intel Quad Core 2.8 GHz (i7 900 series) or 3.5 GHz AMD (FX 6000 series)
RAM: 4 GB RAM
Graphics card: AMD/NVIDIA dedicated graphic card, with at least 1024MB of dedicated VRAM and with at least DirectX 11 and Shader Model 5.0 support (AMD Radeon HD 7000 series and NVIDIA GeForce GTX 600 series)
HDD: 5 GB available space
Additional Notes: Other Linux distributions (Mint, etc.) MIGHT work but we cannot give official support for them
Linux - Recommended
OS: Ubuntu 16.04.3 LTS + SteamOS (latest)
Processor: Quad core 3.5 GHz or higher (Intel i5 4000 Series / AMD Ryzen 3 Series)
RAM: 8 GB RAM
Graphics card: AMD/NVIDIA dedicated graphic card, with at least 3072MB of dedicated VRAM and with at least DirectX 11 and Shader Model 5.0 support (AMD R9 300 Series and NVIDIA GeForce GTX 900 Series or better)
HDD: 5 GB available space
Additional Notes: Other Linux distributions (Mint, etc.) MIGHT work but we cannot give official support for them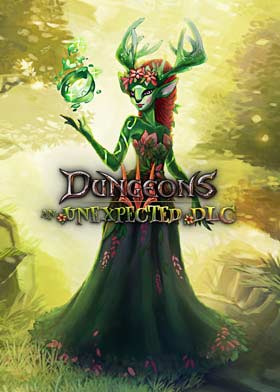 Language:

English

Genre:

Platform:

Win 7 64 bits Win 8.1 64 bits Win 10 64 bits

Linux

Mac OS X

Number of players:

1+

Release date:

2019-02-15

Publisher