Faeria - Premium Edition (DLC)
Faeria - Premium Edition (DLC)
NOTICE: Requires the base game Faeria in order to play. Activation key must be used on a valid Steam account. Requires internet connection.
About the game
Unlock the Premium Faeria experience. This package provides a mixture of accelerated progress and exclusive items. Maximize your time spent in Faeria with DOUBLE XP, more deck slots, special cosmetics and more!
XP in Faeria is your main source of card collection. No buying card packs here - win it all by playing the game.
Looking to get the most out of Faeria? This content is for you.
This content includes the following:
Doubled XP - from everything!
Earn Battle Chests and Shards at twice the normal rate.
10 ADDITIONAL Deck Slots
Premium card back
Golden Faeria logo
5 Mythic Chests full of cosmetics
4000 Gems
This is a one-time purchase and will be applied FOREVER to your Faeria account.
The Golden Faeria Logo is visible at all times on the main screen of the interface.
System Requirements
Windows - Minimum
OS: Windows 7/8/8.1/10
Processor: 2.2GHz Dual Core
Memory: 4 GB
Graphics: 1GB VRAM
DirectX: 9
Disk Space: 3 GB
Mac - Minimum
OS: OSX 10+
Processor: 2.2GHz Dual Core
Memory: 4 GB
Graphics: OpenGL 2.0 compatible, 1 GB VRAM
Disk Space: 2 GB
SteamOS + Linux - Minimum
OS: Ubuntu 12.04+ or equivalent
Processor: 2.2GHz Dual Core
Memory: 4 GB
Graphics: OpenGL 2.0 compatible, 1 GB VRAM
Disk Space: 2 GB
Required configuration
Windows - Minimum
OS: Windows 7/8/8.1/10
Processor: 2.2GHz Dual Core
Memory: 4 GB
Graphics: 1GB VRAM
DirectX: 9
Disk Space: 3 GB
Mac - Minimum
OS: OSX 10+
Processor: 2.2GHz Dual Core
Memory: 4 GB
Graphics: OpenGL 2.0 compatible, 1 GB VRAM
Disk Space: 2 GB
SteamOS + Linux - Minimum
OS: Ubuntu 12.04+ or equivalent
Processor: 2.2GHz Dual Core
Memory: 4 GB
Graphics: OpenGL 2.0 compatible, 1 GB VRAM
Disk Space: 2 GB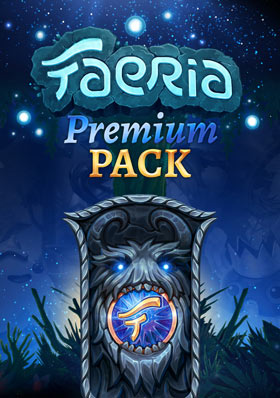 Language:

English

Genre:

Platform:

Win 7 32/64 bits Win 8 32/64 bits Win 8.1 32/64 bits Win 10 32/64 bits

Linux

Mac OS X

Number of players:

1+

Release date:

2018-07-18

Publisher