Warrior Kings Remastered
ABOUT THE GAME
---
Born from the ashes of a once mighty realm, you have been thrust onto the throne of a new Kingdom.
Your challenge is clear - unite the fragmented lands of Orbis into a single, mighty empire under the rule of one warrior king - you.
Amidst the smoke and chaos of a fantastical medieval battleground take control of a small Kingdom's struggle for supremacy and by fair means or foul, resurrect your realm to its former glory!
Warrior Kings is the ultimate in the evolution of the real time strategy game.
A next generation medieval fantasy, a true 3D RTS. Create and train your own army, oversee your economy, control the Church, conduct espionage, make war - in short, be a King
SYSTEM REQUIREMENTS
---
Minimum System Requirements:
95/98/2000/ME/XP
Processeur Pentium II a 350Mhz
128 RAM, graphik card 8 MB
Recommanded System Requirements:
Pentium III a 773Mhz
256 RAM
DirectX 8, graphik card 32 M
Required configuration
Minimum System Requirements:
95/98/2000/ME/XP
Processeur Pentium II a 350Mhz
128 RAM, graphik card 8 MB
Recommanded System Requirements:
Pentium III a 773Mhz
256 RAM
DirectX 8, graphik card 32 M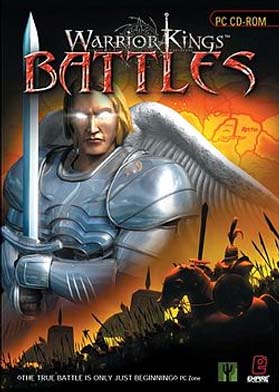 Language:

English

Genre:

Platform:

Win XP Win 2000 Win 98 Win Me Win 95

Number of players:

1

Release date:

2002-02-28

Publisher