Star Wolves
NOTICE: Activation key must be used on a valid Steam account. Requires an internet connection.
About the game
The action of the Star Wolves game takes place in a distant future.
In order to fight piracy on intergalactic lines humanity legalized the institute of "head-hunters" mercenaries, owning high-speed space interceptors whose main goal is to struggle with all sorts of criminals.
The player is represented by a head-hunter that has only a small amount of money, a couple of ships and hard-driving ambitions at the beginning of the game.
system requirements
Windows - Minimum
Operating System: Microsoft Windows 98, Me, 2000 or XP
Processor: Pentium III 800 MHz or similar
Memory: 128 MB
Video card: GeForce 2 MX400 32 MB video card or similar
Windows - Recommended
Operating System: Microsoft Windows 98, Me, 2000 or XP
Processor: Pentium IV 1800 MHz or similar
Memory: 256 MB
Video card: GeForce 4 Ti 128 MB or similar video card
Required configuration
Windows - Minimum
Operating System: Microsoft Windows 98, Me, 2000 or XP
Processor: Pentium III 800 MHz or similar
Memory: 128 MB
Video card: GeForce 2 MX400 32 MB video card or similar
Windows - Recommended
Operating System: Microsoft Windows 98, Me, 2000 or XP
Processor: Pentium IV 1800 MHz or similar
Memory: 256 MB
Video card: GeForce 4 Ti 128 MB or similar video card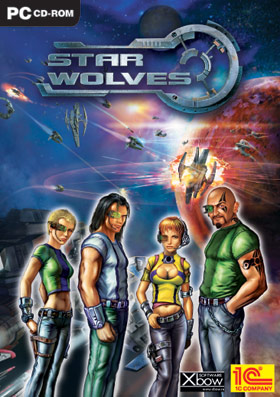 Language:

English

Genre:

Platform:

Win XP Win 2000 Win 98 Win Me

Number of players:

1

Release date:

2004-12-10

Publisher