Cellyon: Boss Confrontation
Cellyon: Boss Confrontation
NOTICE: Activation key must be used on a valid Steam account. Requires internet connection.
About the game
Cellyon: Boss Confrontation uses the retro tab-targetting system well known to World of Warcraft players. No need to aim, just select your target and use your spells, they will hit automatically!
Here, forgets the open world, all the bosses are accessible from the lobby, no need to travel miles to get them, you will be automatically teleported in front.
On Cellyon: Boss Confrontation you have access to a wide range of spells, from healing to tanking. Choose 6 and start the fight! It's up to you to decide if you prefer to bet on team synergy or opt for more versatile hybrid builds.
At each game, you can completely modify your spells to choose others or adapt to the next challenges.
Fighting a boss is a long and hard experience, which is why fights usually last between 5 and 10 minutes.
Creative Tool
Purchasing the game will give you access to our boss fight creation tool, Cellyon: Boss Maker. Thanks to it you will be able to create your own fights. Objectives, movements, life of the boss, number of bosses, adds etc...: everything is configurable.
Moreover, Cellyon: Boss Maker gives you the possibility to invent from A to Z the class which the players will use for your fight. Imagine your spells, define the effects, shapes, limits, colors etc...
Once the creation of the fight is finished, you can share it with the community via the Steam Workshop.
Key features
Two different classes
Hundreds of different spells
Ten 4-player bosses
Seven solo bosses
An affix system bringing new strategies to bosses and increasing their difficulty
A boss fight editor allowing community members to create their own boss fight
System Requirements
Windows - Minimum
Requires a 64-bit processor and operating system
OS: 64-bit Windows 10
Processor: Intel / AMD (4-core) @ 2.2 GHz
Memory: 8 GB RAM
Graphics: NVIDIA GeForce GTX 10xx series or AMD RX 400 or 500 series
DirectX: Version 11
Network: Broadband Internet connection
Storage: 5 GB available space
Windows - Recommended
Requires a 64-bit processor and operating system
OS: 64-bit Windows 10
Processor: Intel / AMD (4-core) @ 3.00GHz
Memory: 16 GB RAM
Graphics: NVIDIA GeForce RTX 20xx series or AMD RX Vega series
DirectX: Version 11
Network: Broadband Internet connection
Storage: 5 GB available space
Required configuration
Windows - Minimale
Système d'exploitation et processeur 64 bits nécessaires
Système d'exploitation : 64-bit Windows 10
Processeur : Intel / AMD (4-core) @ 2.2 GHz
Mémoire vive : 8 GB de mémoire
Graphiques : NVIDIA GeForce GTX 10xx series or AMD RX 400 or 500 series
DirectX : Version 11
Réseau : connexion internet haut débit
Espace disque : 5 GB d'espace disque disponible
Windows - Recommandée
Système d'exploitation et processeur 64 bits nécessaires
Système d'exploitation : 64-bit Windows 10
Processeur : Intel / AMD (4-core) @ 3.00GHz
Mémoire vive : 16 GB de mémoire
Graphiques : NVIDIA GeForce RTX 20xx series or AMD RX Vega series
DirectX : Version 11
Réseau : connexion internet haut débit
Espace disque : 5 GB d'espace disque disponible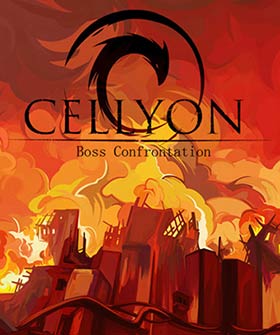 Language:

English

Genre:

Platform:

PC Win 11 32/64 bits Win 10 64 bits

Number of players:

1+

Release date:

2022-10-01

Publisher