The Heroic Legend of Eagarlnia
NOTICE: Activation key must be used on a valid Steam account. Requires internet connection.
About The Game
An original design of a fantasy world, this single-player grand strategy game takes place on the imaginary continent of Eagarlnia where humans, elves, orcs, dwarves and the undead each share a corner of this land. As Eagarlnia takes up the Northern Hemisphere, the land is split into East and West by the "Mountain of Gods", our story unfolds in the East where each ruler battle for power in the "Land of Praise"....
Key features
A mix of Japanese-style character sketches combined with pixel-style battle graphics
Battle mechanics that'll leave you the satisfaction of growth and conquer
Be among 223 heroes and experience their various personalities, powers, and destined missions
Train 55 different types of soldiers for your military
Flexible and strategic military operatives
Grow and manage your land with high level of freedom
Gameplay Synopsis
By choosing to rule as the leader of a league, you grow your land and power through a series of decisions in internal management, foreign trade, battles, and other adventures. Make any of the two hundred heroes your war captive and win more land by training your military and strategy.
Unlock unique objects and weapons owned by other heroes through a completion of designated missions. Win by training your soldiers where you also need to unlock special soldiers with unique powers.
Why we created this game the way it is
We wanted to create an original IP for The Heroic Legends of Eagarlnia because we wanted an ending that was unpredictable. Compared to other grand strategy games that follow a predictable historical story, Eagarlnia is based on a brand new imaginary land where characters, powers, and capabilities are unknown.
About the Developers
We are an indie game studio that chose to embark on this genre with an original IP - something that we know very few teams would take on. Although it's our first game and we hit quite a few stumbling blocks along the development process, it did not stop us from trying to create a grand-strategy game experience for players that crave it.
System Requirements
Windows - Minimum
Requires a 64-bit processor and operating system
OS: Windows® 10, Windows® 8.1, 64bit
Processor: Intel Core i3-3220 (3.0GHz or over)
Memory: 4 GB RAM
Graphics: NVIDIA GeForce GTX660
DirectX: Version 11
Network: Broadband Internet connection
Storage: 4 GB available space
Sound Card: 16 bit stereo, 48KHz WAVE file can be played
Windows - Recommended
Requires a 64-bit processor and operating system
OS: Intel Core i7-3770 (3.0GHz or over)
Processor: Intel Core i7-4790, AMD FX-8350
Memory: 8 GB RAM
Graphics: NVIDIA GeForce GTX 1060 6GB
DirectX: Version 11
Network: Broadband Internet connection
Storage: 4 GB available space
Sound Card: 16bit 5.1ch Surround, 48KHz WAVE file can be played
Required configuration
Windows - Minimum
Requires a 64-bit processor and operating system
OS: Windows® 10, Windows® 8.1, 64bit
Processor: Intel Core i3-3220 (3.0GHz or over)
Memory: 4 GB RAM
Graphics: NVIDIA GeForce GTX660
DirectX: Version 11
Network: Broadband Internet connection
Storage: 4 GB available space
Sound Card: 16 bit stereo, 48KHz WAVE file can be played
Windows - Recommended
Requires a 64-bit processor and operating system
OS: Intel Core i7-3770 (3.0GHz or over)
Processor: Intel Core i7-4790, AMD FX-8350
Memory: 8 GB RAM
Graphics: NVIDIA GeForce GTX 1060 6GB
DirectX: Version 11
Network: Broadband Internet connection
Storage: 4 GB available space
Sound Card: 16bit 5.1ch Surround, 48KHz WAVE file can be played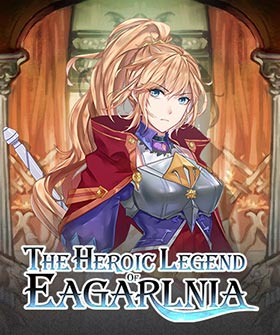 Language:

English

Genre:

Platform:

Win 11 64 bits Win 8.1 64 bits Win 10 64 bits

Number of players:

1

Release date:

2022-04-13

Publisher