The Escapists 2 - Glorious Regime Prison (DLC)
NOTICE: Requires the base game The Escapists 2 in order to play. Activation key must be used on a valid Steam account, requires internet connection.
ABOUT THE GAME
---
Quiver before The Glorious Regime!
Despite the towering walls, electric fences and the fact that you can't leave, you should be thankful to be serving time here. The Glorious Leader sees and hears all. Every day you must attend roll call in the shadow of his almighty monument!
Experience the thrill of escaping the hidden compound deep in the jungle. You'll need determination and drive to avoid the unquestioningly devoted guards, constant surveillance, and the illustrious Leader himself, in your bid for freedom.
And remember to praise your Glorious Leader!
SYSTEM REQUIREMENTS
---
Minimum
OS: Windows 7/8.1/10 (32-bit versions)
Processor: Intel Dual Core 6600 @ 2.4GHz
Memory: 2 GB RAM
Graphics: Intel 4400, GeForce GTX 280, AMD Radeon HD 7750
DirectX: Version 11
Storage: 2 GB available space
Sound Card: Windows Compatible Sound card
Recommended
OS: Windows 7/8.1/10 (64-bit versions)
Processor: i5-2500k@3.3GHz, AMD FX 6300 3.5GHz
Memory: 4 GB RAM
Graphics: GeForce GTX 750, AMD R7 370
DirectX: Version 11
Storage: 2 GB available space
Sound Card: Windows Compatible Sound card
Required configuration
Minimum
OS: Windows 7/8.1/10 (32-bit versions)
Processor: Intel Dual Core 6600 @ 2.4GHz
Memory: 2 GB RAM
Graphics: Intel 4400, GeForce GTX 280, AMD Radeon HD 7750
DirectX: Version 11
Storage: 2 GB available space
Sound Card: Windows Compatible Sound card
Recommended
OS: Windows 7/8.1/10 (64-bit versions)
Processor: i5-2500k@3.3GHz, AMD FX 6300 3.5GHz
Memory: 4 GB RAM
Graphics: GeForce GTX 750, AMD R7 370
DirectX: Version 11
Storage: 2 GB available space
Sound Card: Windows Compatible Sound card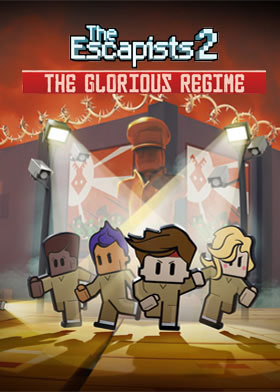 Language:

English

Genre:

Platform:

Win 7 32/64 bits Win 8.1 32/64 bits Win 10 32/64 bits

Number of players:

1+

Release date:

2017-08-22

Publisher