Shad'O
NOTICE: Activation key must be used on a valid Steam account. Requires internet connection.
About the game
In this unique Tower Defense, you will travel through William's mind in a colored and dreamlike universe, made of a mix of pieces of memories, emotions and feelings.
Will you be able to drive the fog of oblivion away and help the boy recover his memory?
Your many companions' light will be your best ally in this world distorted by fear and mystery.
Key Features
A unique Tower Defense
A captivating reversed narrative
Great freedom of action and tactics
Gorgeous procedural fog
Awesome Boss fights
System Requirements
Windows - Minimum
OS: Windows XP Service Pack 3
Processor: Dual-Core processor Intel 2Ghz or AMD 2.8Ghz
Memory: 2 GB RAM
Hard Disk Space: 1.2 GB free space
Video Card: 512MB and Shader Model 3.0 (ATI 3870, Nvidia GeForce 8800 GTS)
Windows - Recommended
OS: Windows 7
Processor: Intel double core/quad-core 2.66Ghz or AMD 3.26Ghz
Memory: 4 GB RAM
Hard Disk Space: 1.2 GB free space
Video Card: 1GB and Shader Model 3.0, (ATI 4870, Nvidia GeForce 260)
Required configuration
Windows - Minimum
OS: Windows XP Service Pack 3
Processor: Dual-Core processor Intel 2Ghz or AMD 2.8Ghz
Memory: 2 GB RAM
Hard Disk Space: 1.2 GB free space
Video Card: 512MB and Shader Model 3.0 (ATI 3870, Nvidia GeForce 8800 GTS)
Windows - Recommended
OS: Windows 7
Processor: Intel double core/quad-core 2.66Ghz or AMD 3.26Ghz
Memory: 4 GB RAM
Hard Disk Space: 1.2 GB free space
Video Card: 1GB and Shader Model 3.0, (ATI 4870, Nvidia GeForce 260)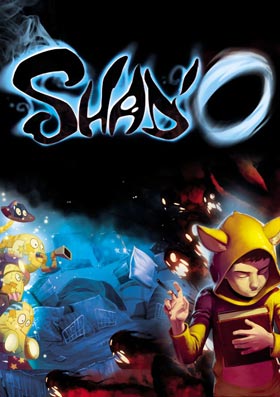 Language:

English

Genre:

Platform:

Vista Win 7 32/64 bits Win 8 32/64 bits Win XP SP3

Number of players:

1

Release date:

2012-09-04

Publisher