Omerta City of Gangsters - Gold Edition
NOTICE: Activation key must be used on a valid Steam account. Requires internet connection.
About the game
All that glitters is Gold! The ultimate collector's edition of the award-winning gangster game "Omerta – City of Gangsters" includes the main game and all currently available DLC –adding up to more than 100 hours of playtime.
It also features 25 unique characters and more than 20 different and detailed district maps of Atlantic City - an offer you can't refuse!
Work your way up from small-time crook to boss of the underworld in this strategic simulation set in the Golden Twenties by setting up speakeasies, gambling dens and distilleries. Recruit a hard-hitting crew armed with a variety of lethal weapons and equipment for tactical turn-based combat. Match wits with the AI or work your way up the global leaderboards in action-packed online duels.
Key Features
Includes the main game "Omerta – City of Gangsters", the expansion "The Japanese Incentive" and all released DLC and content updates.


Two extensive single player campaigns filled with plot twists, unique characters and daring missions provide more than 100 diversified hours of playtime in and around an authentically recreated 1920s Atlantic City.


Strategically build speakeasies, casinos, hotels and distilleries in real time and rack up a fortune with your gangster empire!


Bowl smart AI enemies out of town through raids, burglaries and extortion in sandbox mode.


Step up in competitive or cooperative multiplayer with or against rival gangs.

System Requirements

Windows - Minimum

OS: Windows XP SP3 32-bit, Vista SP2, Windows 7, Windows 8
Processor: 2 GHz Dual Core
Memory: 2 GB RAM
Graphics: 256 MB RAM, Pixel Shader 3.0 - Geforce 8800, Radeon HD 2000,
DirectX®: 9.0c
Hard Drive: 5 GB HD space
Sound: DirectX compatible

Mac - Minimum

System: Mac OS X 10.7
Processor: Intel Core Duo @ 2 GHz
Memory: 2 GB
Hard Drive: 5 GB free
Graphics: Intel HD 3000 or higher, NVIDIA 8x00, 9x00, 2x0, 3x0, 4x0, 5x0 and 6x0, and AMD 2x00 or higher - with at least 256 MB VRAM
Required configuration
Windows :
OS: Windows XP SP3 32-bit, Vista SP2, Windows 7, Windows 8
Processor: 2 GHz Dual Core
Memory: 2 GB RAM
Graphics: 256 MB RAM, Pixel Shader 3.0 - Geforce 8800, Radeon HD 2000,
DirectX®: 9.0c
Hard Drive: 5 GB HD space
Sound: DirectX compatible
Mac :
System: Mac OS X 10.7
Processor: Intel Core Duo @ 2 GHz
Memory: 2 GB
Hard Drive: 5 GB free
Graphics: Intel HD 3000 or higher, NVIDIA 8x00, 9x00, 2x0, 3x0, 4x0, 5x0 and 6x0, and AMD 2x00 or higher - with at least 256 MB VRAM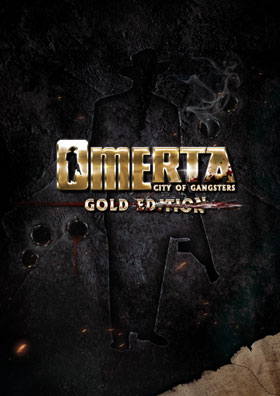 Language:

English

Genre:

Platform:

Vista SP2 Win 7 32/64 bits Win 8 32/64 bits Win XP SP3

Mac OS X

Number of players:

1+

Release date:

2014-01-21

Publisher