Wreckfest - Season Pass 2
Wreckfest - Season Pass 2
NOTICE: Requires the base game Wreckfest in order to play. Activation key must be used on a valid Steam account. Requires an internet connection.
About the game
The 2nd Season of Wreckfest will expand your garage with new unique rides at one neat bundle price!
This Season Pass 2 gives you access to 12 additional cars, released over the course of 4 DLC Car Packs.
The first DLC "Getaway Car Pack" is out now, with a new car pack being released approximately every 2 months.
system requirements
Windows - Minimum
OS: Windows Vista
Processor: Intel® Core™2 Duo 2.4 GHz or AMD equivalent
Memory: 4 GB RAM
Graphics: NVIDIA Geforce® GTX™ 560 or AMD Radeon™ HD 6850
DirectX: Version 11
Storage: 4 GB available space
Sound Card: DirectX®-compatible
Windows - Recommended
OS: Windows 7 (32 or 64bit), Windows 8, Windows 10
Processor: Intel® Core™ i5 3.0 GHz or AMD equivalent
Memory: 16 GB RAM
Graphics: NVIDIA GeForce® GTX™ 970 or AMD Radeon™ R9 380X
DirectX: Version 11
Storage: 8 GB available space
Sound Card: DirectX®-compatible
© 2014-2020 Bugbear Entertainment Ltd. Published & Distributed by THQ Nordic GmbH, Austria. All rights reserved. All other brands, product names and logos are trademarks or registered trademarks of their respective owners. All rights reserved
Required configuration
Windows - Minimum
OS: Windows Vista
Processor: Intel® Core™2 Duo 2.4 GHz or AMD equivalent
Memory: 4 GB RAM
Graphics: NVIDIA Geforce® GTX™ 560 or AMD Radeon™ HD 6850
DirectX: Version 11
Storage: 4 GB available space
Sound Card: DirectX®-compatible
Windows - Recommended
OS: Windows 7 (32 or 64bit), Windows 8, Windows 10
Processor: Intel® Core™ i5 3.0 GHz or AMD equivalent
Memory: 16 GB RAM
Graphics: NVIDIA GeForce® GTX™ 970 or AMD Radeon™ R9 380X
DirectX: Version 11
Storage: 8 GB available space
Sound Card: DirectX®-compatible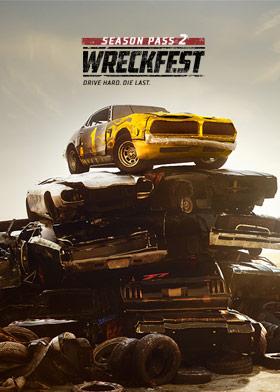 Language:

English

Genre:

Platform:

Vista Win 7 32/64 bits Win 8 32/64 bits Win 10 32/64 bits

Number of players:

1+

Release date:

2020-09-15

Publisher