Overpass - Deluxe Edition (Steam)
Overpass - Deluxe Edition (Steam)
NOTICE: Activation key must be used on a valid Steam account. Requires internet connection.
Deluxe Edition
The DELUXE EDITION gives you access:
to the full OVERPASS™ game
the Smart Start Pack
the Expert Vehicles Pack, which includes the Polaris RZR XP 1000 Trails & Rocks, the Arctic Cat Alterra MudPro 700 LTD and the Zordix Rock Crawler
About the game
In OVERPASS™, the scree slopes, steep inclines, tree trunks and bogs present as much of an obstacle to victory as other drivers.
At the controls of powerful buggies and quads from major manufacturers, venture off into extreme off-road environments and challenge yourself on the game's highly technical tracks. Cope with vehicle damage, and negotiate the many natural and artificial obstacles in your way to achieve the best time possible.
Pure speed is not the name of the game; you'll need to master the realistic terrain physics and unique characteristics of the game's vehicles. Carefully select your UTV or ATV, plot your route intelligently, and manage your acceleration and the various differential and drivetrain options to dominate in local and online competitions.
system requirements
Windows - Minimum
Requires a 64-bit processor and operating system
OS: Windows 7
Processor: Intel Core i3-540 or AMD Phenom II X4 940
Memory: 4 GB RAM
Graphics: Nvidia GeForce GTX 560 or AMD Radeon HD 6870
DirectX : version 11
Storage: 12 GB available space
OVERPASS™©2020 Developed by Zordix Racing and published by Bigben Interactive. All rights reserved. All vehicles and brands names, logos and appearances, including official liveries and sponsors are the properties of their respective owners.
Required configuration
Windows - Minimum
Requires a 64-bit processor and operating system
OS: Windows 7
Processor: Intel Core i3-540 or AMD Phenom II X4 940
Memory: 4 GB RAM
Graphics: Nvidia GeForce GTX 560 or AMD Radeon HD 6870
DirectX : version 11
Storage: 12 GB available space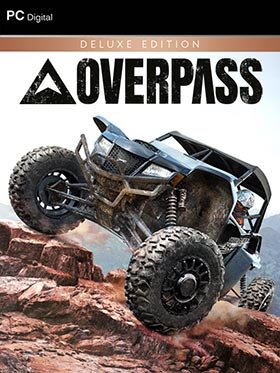 Language:

English

Genre:

Platform:

PC Win 7 64 bits Win 8 64 bits Win 8.1 64 bits Win 10 64 bits

Number of players:

1

Release date:

2021-03-16

Publisher