Nira
NOTICE: Activation key must be used on a valid Steam account. Requires internet connection.
About The Game
Welcome to a world filled with diverse islands to explore and mysteries to uncover. Set forth on your journey to survive this procedurally generated universe by crafting tools to construct a shelter, build transportation, farm food, catch a tasty meal and more. Forge weapons to protect yourself from the dangers at night, when an array of enemies come to shorten your time on the islands. Upgrade your character to improve your odds of survival and take on even bigger challenges in dungeons.
The Ultimate Survival Adventure Awaits
Befriend a peculiar Totem and take on the quests it gives. Offer items to gain experience and upgrade the Totem to unlock superior quests that grant even more experience. Make the Totem happy and become its best friend forever.
Features
Gather resources to craft tools, deadly weapons and armor sets
Level up your skills to unlock new weapons and recipes
Build a fortress to defend yourself from enemies
Battle hordes of goblins and ogres
Plant and grow crops
Hunt for food and cook meals to heal
Complete quests given by a mysterious Totem to level up your character
Discover dungeons throughout the game that teleport you to another world where you have to fight waves of enemies
Build vehicles
Tame and ride animals
Play solo or with a friend in local co-op
System Requirements
Windows - Minimum
OS: Windows 7 (64 Bit)
Processor: Intel i5 3570K (3.4 GHz) / AMD Ryzen 3 2200G (3.5 GHz)
Memory: 4 GB RAM
Graphics: NVIDIA GeForce GTX 470 (1GB) / AMD Radeon HD 6870 (1GB)
DirectX: Version 11
Storage: 200 MB available space
Windows - Recommended
OS: Windows 10 (64 bit)
Processor: Intel Core i5 8600K (3.6 GHz) / AMD Ryzen 5 1600X (3.6 GHz)
Memory: 8 GB RAM
Graphics: NVIDIA GeForce GTX 970 (4 GB) / AMD RX 560 (4 GB)
DirectX: Version 12
Storage: 200 MB available space
© 2020 Copyright Baseline Games. All Rights Reserved.Music by by Scott Buckley – http://www.scottbuckley.com.au. All Rights Reserved.
Required configuration
Windows - Minimum
OS: Windows 7 (64 Bit)
Processor: Intel i5 3570K (3.4 GHz) / AMD Ryzen 3 2200G (3.5 GHz)
Memory: 4 GB RAM
Graphics: NVIDIA GeForce GTX 470 (1GB) / AMD Radeon HD 6870 (1GB)
DirectX: Version 11
Storage: 200 MB available space
Windows - Recommended
OS: Windows 10 (64 bit)
Processor: Intel Core i5 8600K (3.6 GHz) / AMD Ryzen 5 1600X (3.6 GHz)
Memory: 8 GB RAM
Graphics: NVIDIA GeForce GTX 970 (4 GB) / AMD RX 560 (4 GB)
DirectX: Version 12
Storage: 200 MB available space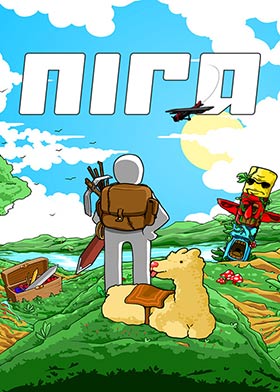 Language:

English

Genre:

Platform:

Win 7 64 bits Win 8 64 bits Win 8.1 64 bits Win 10 64 bits

Number of players:

1

Release date:

2021-10-14

Publisher