World of Subways 1 - The Path
World of Subways 1 - The Path
NOTICE: Activation key must be used on a valid Steam account. Requires internet connection.
About The Game
This Railway Simulator introduces the world's first ever subway line going from New York beneath the Hudson-River to Newark. The original route is almost equally split in underground and above ground sections. Coming with excellent graphics this simulator also puts a lot of emphasis on original physics of the train and wagons. Vol.1 kicks off with the oldest underground route, the route between New Jersey and New York City known as the PATH Route. The New York Path Route, approx 50 kilometers long, connects the states of New Jersey and New York. More than 40 % of the route is above ground.
The Subway Simulator has a high definition 3D Sound. A special technique has been used for recording the sounds. The recording microphones were placed at the same distance as the human ear during recordings. This ensures a very realistic sound atmosphere when using earphones.
The physics have been developed considering the real life physics and as used on training simulators. It also contains the vibrating of parts of the 3D cockpit and the movement of the carriage in relation to its speed and brake power. Another plus in terms of realism is the turning angle inside the cab. The developed simulator is based on a modern 3D- engine. It is therefor possible to calculate and use real time lighting in the tunnel systems by using the numerous lights available.
KEY FEATURES
Detailed graphics of the trains, stations and the surrounding environment
Unique and for the first time you can now leave the cab and walk along the stations
Realistic shift duties and cab change at the terminus
3D cab with all operating controls and a compact announcement system
Realistic train physics with "vibrating" cab
Breathtaking light- and night effects
Realistic signalling system
Original sound environment
Required Configuration
Windows - Minimum
Windows XP/Vista/7
Processor (CPU): 3,0 GHz Pentium IV
RAM: ab 2048 MB RAM
Graphics Card: 128 MB NVidia GeForce 66xx or similar ATI
Required configuration
Windows - Minimum
Windows XP/Vista/7
Processor (CPU): 3,0 GHz Pentium IV
RAM: ab 2048 MB RAM
Graphics Card: 128 MB NVidia GeForce 66xx or similar ATI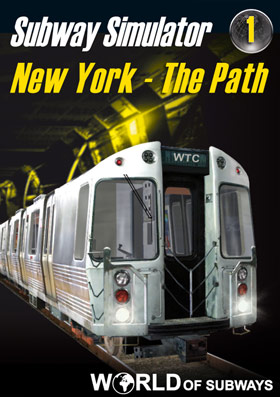 Language:

English

Genre:

Platform:

Vista Win XP Win 7 32/64 bits

Number of players:

1

Release date:

2009-10-29

Publisher