World Basketball Tycoon
NOTICE: Activation key must be used on a valid Steam account. Requires internet connection.
About The Game
WBM Tycoon is a fresh look in sports strategy games that combines the classic manager game with the financial management and development of a Tycoon type game.
As the Club Owner you must generate (or loan) the necessary funds in order to expand the club's facilities, raise the financial level and improve the team's roster.
And as you remain the Manager you are still in charge of the Player's training program and when the match day comes, you have to select the team lineup, create the most appropriate strategy and find the way to victory by countering the opposing manager's plans.
KEY FEATURES
Worldwide basketball action from all leagues
Over 1,000 teams including national and international teams
Over 12,500 basketball players
Over 1,200 managers
Over 100 full playing national and international competitions
Challenging A.I.
Daily news coverage from around the league
Realistic basketball statistics and atmosphere
Easy to use data editor with access to the full database
In-game player search engine
Different responsibilities involving Manager, Owner and Financial Manager
Online Manager World Ranking
Required Configuration
Windows - Minimum
OS: Windows 8/Win7/XP/Vista
Memory: 512 MB RAM
Graphics: Any
DirectX: Version 9.0
Storage: 500 MB available space
Sound Card: Any
Windows - Recommended
OS: Windows 8/Win7
Memory: 2 GB RAM
Graphics: Any
DirectX: Version 9.0
Storage: 500 MB available space
Sound Card: Any
Required configuration
Windows - Minimum
OS: Windows 8/Win7/XP/Vista
Memory: 512 MB RAM
Graphics: Any
DirectX: Version 9.0
Storage: 500 MB available space
Sound Card: Any
Windows - Recommended
OS: Windows 8/Win7
Memory: 2 GB RAM
Graphics: Any
DirectX: Version 9.0
Storage: 500 MB available space
Sound Card: Any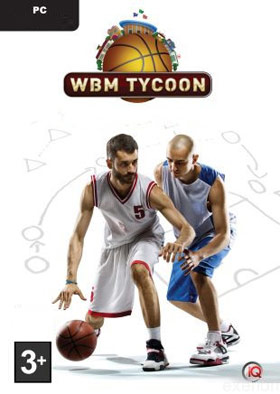 Language:

English

Genre:

Platform:

Vista Win XP Win 7 32/64 bits Win 8 32/64 bits

Number of players:

1

Release date:

2013-11-18

Publisher