Winter Resort Simulator Season 2 - Complete Edition
Winter Resort Simulator Season 2 - Complete Edition
NOTICE: Activation key must be used on a valid Steam account. Requires an internet connection.
About the game
Winter Resort Simulator Season 2 - Complete Edition is the extensive simulation of a ski area with its exciting technical facilities and vehicles. The player experiences the varied everyday life of an operator and masters different tasks.
With various original licensed snowcats by Pistenbully and Prinoth, the player can climb even the steepest slopes. Prepare slopes and produce artificial snow with the help of snow cannons. The newly developed snow system offers more realism and gaming fun.
Additionally, regular missions challenge the player day by day.
Finally, there is also a multiplayer mode in which the player can operate cable cars and prepare slopes together with friends or accompany his friends on the passenger seat during their work.
Moreover, free mods and additional content (e.g. vehicles and cable cars) can be downloaded from the Steam Workshop. The integrated editor mode allows you to create completely new ski areas and share them with other players.
Winter Resort Simulator Season 2 - Complete Edition also offers an extended game world as well as a newly designed village. Two new cable cars – a Funitel by Doppelmayr and a 10-seater gondola lift – add further variety to the game and are waiting to be put into operation.
Spectacular new vehicles like the ATV or the off-road transport vehicle top off the gaming fun of Season 2 – Complete Edition.
Key features
Newly developed snow system: higher resolution and more realistic snow performance
Highly improved performance on current maps
Challenging missions – regular tasks that offer variety in the daily life (e.g. transport tasks)
With official licenses by Doppelmayr, Prinoth and Technoalpin
Realistic operation of true to the original cable cars
11 vehicles (5 new ones): Prinoth Leitwolf, ATV, and some more!
8 different cable cars (2 new ones): Doppelmayr-Funitel and 10-seater gondola lift
Extended game world with new play areas and a newly designed village
Interactive tutorials for all cable cars
Reworked skiers and pedestrians
Better driving behavior of vehicles
Shortened loading time
Extensive modding interface with Steam Workshop support
Multiplayer mode

Operate cable cars, prepare slopes and produce artificial snow together with 6-8 people – or simply do a snow mobile race
Included cable cars and vehicles:
The Doppelmayr Funitel – recreated true to the original and highly detailed
A new 10-seater gondola lift with new station buildings
Cable cars of the Doppelmayr D lines with CWA Omega V cabin and DCD6/DCD8 chairs
A Doppelmayr 3S with the brand-new CWA ATRIA cabin
Snowcat Pistenbully 600 "LEVEL RED" including winches version
Snowcat Pistenbully 100
Snowcat Prinoth Leitwolf including winches version
Off-road vehicle ATV with tyre or chain drive
Off-road track vehicle for transport tasks
Pickup and SUV
Snow cannon TechnoAlpin TR-10 (new with official TechnoAlpin license)
Snow mobile
Further vehicles and cable cars possible via modding
System requirements
Windows - Minimum
OS: Microsoft Windows 7 / 8 / 10 (64bit)
Processor: Dual Core with 3,0 GHz and Hyper Threading
Memory: 8 GB RAM
Graphics: 4 GB VRAM, Shader Model 5.1
DirectX: Version 11
Storage: 12 GB available space
Windows - Recommended
Processor: Quad Core with 3,5 GHz recommended
Memory: 16 GB RAM
Copyright © 2020 AEROSOFT. All rights reserved. All trademarks and brand names are trademarks or registered trademarks of the respective owners. Copyrights are serious stuff. If you find any pirated copies of this software please notify us. We will make sure reports of copyrights violation are rewarded.
Required configuration
Windows - Minimum
OS: Microsoft Windows 7 / 8 / 10 (64bit)
Processor: Dual Core with 3,0 GHz and Hyper Threading
Memory: 8 GB RAM
Graphics: 4 GB VRAM, Shader Model 5.1
DirectX: Version 11
Storage: 12 GB available space
Windows - Recommended
Processor: Quad Core with 3,5 GHz recommended
Memory: 16 GB RAM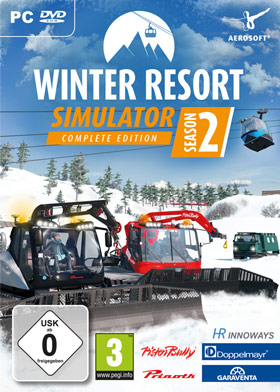 Language:

English

Genre:

Platform:

Win 7 64 bits Win 8 64 bits Win 10 64 bits

Number of players:

1

Release date:

2020-11-26

Publisher