NBA 2KVR Experience
NOTICE: This is a VR-only game and cannot be played without an HTC ViveTM. Activation key must be used on a valid Steam account, requires internet connection.
ABOUT THE GAME
---
NBA 2KVR
experience gives you the thrill of walking right onto the court, with All-Star Paul George providing guidance and tips. Compete in a series of fun and intuitive virtual reality basketball mini-games with numerous Gatorade boosts available to improve your performance. With NBA 2KVR, it's now possible to shoot hoops with all the sights and sounds of a professional stage.
KEY FEATURES
---
Three-Point Shootout - Attempt to sink as many three-point shots as possible to get the highest score before time runs out.


Skills Challenge - Ricochet the ball off a series of targets to get it into the hoop. You'll need to be quick and precise to activate each target in sequence before the ball reaches the goal.


Buzzer Beater - Race against the clock to hit as many shots as you can using 10 balls from all over the court.


Gatorade Boosts - Improve your Accuracy, Quickness, and Stamina by earning Gatorade Boosts.
SYSTEM REQUIREMENTS
---
Minimum:
OS: Windows 7.1, 8.1 or Windows 10
Processor: Intel i5-4590 equivalent or greater
Memory: 8 GB RAM
Graphics: NVIDIA GTX 970 or AMD 290 equivalent or greater
DirectX: Version 10
Storage: 2 GB available space
Sound Card: DirectX Compatible Sound Device
---
© 2005-2016 Take-Two Interactive Software and its subsidiaries. All rights reserved. 2K, the 2K logo, and Take-Two Interactive Software are all trademarks and/or registered trademarks of Take-Two Interactive Software, Inc. The NBA and NBA member team identifications are the intellectual property of NBA Properties, Inc. and the respective NBA member teams. © 2016 NBA Properties, Inc. All rights reserved. [logo], PlayStation, and [logo] are registered trademarks or trademarks of Sony Interactive Entertainment Inc. Vive, the Vive logo, HTC and the HTC logo are trademarks of HTC Corporation. ©2016 Valve Corporation. Steam and the Steam logo are trademarks and/or registered trademarks of Valve Corporation in the U.S. and/or other countries. All rights reserved. OCULUS and the OCULUS Logo are trademarks of Oculus VR, LLC. All rights reserved. The ratings icon is a trademark of the Entertainment Software Association. All other trademarks are property of their respective owners.
Required configuration
Minimum:
OS: Windows 7.1, 8.1 or Windows 10
Processor: Intel i5-4590 equivalent or greater
Memory: 8 GB RAM
Graphics: NVIDIA GTX 970 or AMD 290 equivalent or greater
DirectX: Version 10
Storage: 2 GB available space
Sound Card: DirectX Compatible Sound Device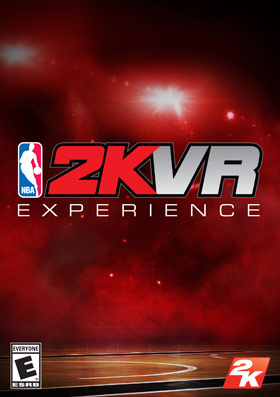 Language:

English

Genre:

Platform:

Win 7 32/64 bits Win 8.1 32/64 bits Win 10 32/64 bits

Number of players:

1+

Release date:

2016-11-22

Publisher