Ironclads 2: Boshin War
NOTE : Activation key must be used on a valid Steam account, requires internet connection.
About the game
The Boshin War was a civil war in Japan, fought from 1868 to 1869 between Tokugawa bakufu and pro-imperial forces. An alliance of southern samurai (domains of Choshu and Satsuma) secured control of the imperial court. The house of Tokugawa launched a military campaign to seize the emperor's court at Kyoto, but defeated in the Battle of Toba-Fushimi. Troops loyal to the bakufu tried to regroup at Osaka Castle.
Create your fleet and army, hunt the enemy's fleet, hide your weak squadrons in protected ports until reinforcements arrive, blockade enemy trade routes, amphibious assaults and harbour sieges, struggle for dominance over the seas in turned-based strategic mode - All of these actions are possible in Ironclads 2 Boshin War. The real time tactical battle mode allows you to set up battles and squadron groups with their formations and management using realistic ship models and characteristics as well as advanced ballistics and weapon models. Choose your ships, increase the experience of your crews and send your squadron into the high seas. Command a battle formation and experience the power of iron and steam in a turned-based maritime strategy mode while fighting battles with a tactical real time naval simulation game. Raise anchor and get Ironclads 2 Boshin War now!
system requirements
Windows - Minimum
OS: Windows XP SP2 / Vista / 7, DirectX 9.0C
Processor: Pentium 4 / Athlon 1.1 GHz or better
Memory: 1024 MB RAM
Graphics: 128 MB GeForce 6600 / RADEON 9600 or better
DirectX: Version 9.0c
Storage: 800 MB available space
Sound Card: compatible with DirectX 16-bit sound PCI a card
Windows - Recommended
OS: Windows XP SP2 / Vista / 7, 10, DirectX 9.0C
Processor: Pentium 4 / Athlon 2,4 GHz or better
Memory: 2048 MB RAM
Graphics: 256 MB GeForce 7600 / RADEON x1600 or better
DirectX: Version 9.0c
Storage: 800 MB available space
Sound Card: compatible with DirectX 16-bit sound PCI a card
Required configuration
Windows - Minimum
OS: Windows XP SP2 / Vista / 7, DirectX 9.0C
Processor: Pentium 4 / Athlon 1.1 GHz or better
Memory: 1024 MB RAM
Graphics: 128 MB GeForce 6600 / RADEON 9600 or better
DirectX: Version 9.0c
Storage: 800 MB available space
Sound Card: compatible with DirectX 16-bit sound PCI a card
Windows - Recommended
OS: Windows XP SP2 / Vista / 7, 10, DirectX 9.0C
Processor: Pentium 4 / Athlon 2,4 GHz or better
Memory: 2048 MB RAM
Graphics: 256 MB GeForce 7600 / RADEON x1600 or better
DirectX: Version 9.0c
Storage: 800 MB available space
Sound Card: compatible with DirectX 16-bit sound PCI a card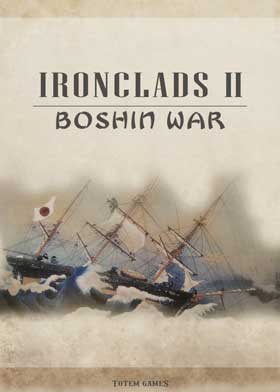 Language:

English

Genre:

Platform:

Vista 32/64 bits Win XP Win 7 32/64 bits Win XP SP2

Number of players:

1+

Release date:

2017-04-19

Publisher