Forklift Truck Simulator
ABOUT THE GAME
---
Welcome to Forklift Truck – The Simulation, where childhood dreams come true.
Here is your chance to take a seat of a fork truck and move around goods without causing extensive damage! Original forklifts offering a very realistic ride, an authentic physics engine simulates the exact loading of different transport goods.
Use your skills to move the forklift carefully in the full 3D environment, without harming any container or barrels. Different scenarios will lead you through confusing warehouses, huge freight terminals and lively harbor districts.
Forklift Truck – The Simulation offers realistic first person controls including short area turns and the special multi-level hydraulic lift system.
What makes this game special is the variety inside the gameplay and the game modes. A game can last minutes or even hours, it's totally up to your ability and the missions you are playing, but one thing is for sure: this challenging game will keep you entertained for a long time!
KEY FEATURES
---
Realistic simulation


Challenging gameplay


Full 3D environment


Easy controls


40 exciting missions for a long lasting challenge


Tons of cargo to deliver (or damage – it's in your hands)


First person camera views


Hours of fun and frustration


Realistic physics engine


Motivating achievements system
SYSTEM REQUIREMENTS
---
OS: Windows 8, Windows 7, Windows Vista, Windows XP
Processor: 2 GHz
Memory: 1 GB RAM
Graphics: Video Card: 256 MB RAM
Hard Drive: 100 MB available space
Required configuration
OS: Windows 8, Windows 7, Windows Vista, Windows XP
Processor: 2 GHz
Memory: 1 GB RAM
Graphics: Video Card: 256 MB RAM
Hard Drive: 100 MB available space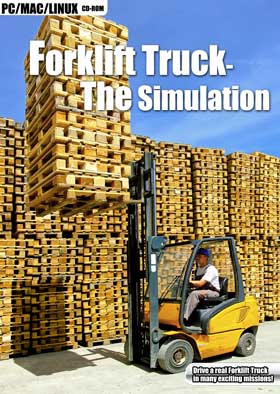 Language:

English

Genre:

Platform:

Vista Win XP Win 7 32/64 bits Win 8 32/64 bits

Number of players:

1

Release date:

2013-12-12

Publisher