Craft of Gods - Edition Deluxe
Craft of Gods - Edition Deluxe
Included: 30 days of game time. Activation with a valid credit card or game time card is required Monthly fee and broadband connexion required to play Supported languages: English, Italian, German
Players can choose between 6 different races divided into 3 factions (Light, Darkness and Neutral, this last one will be introduced with an expansion in the near future) and create their character that can then be completely customized; in facts there are no classes in Craft of Gods, only skills: each player can choose from 14 schools of skills, each containing 15 powers – for a total of 210 different skills that assure a great depth of customization.
Craft of Gods is new game with an 'old-school' heart that will please both long time and newest players.
• Ride any creature
Craft of Gods allows you to ride any creature: are you tired of your horse? Not a problem – get yourself a bear! Or a scorpion, a deer, a jaguar or whatever creature you like!
• Become a Demigod
You can become a Demigod: show your abilities in battle with your enemies, and the gods will grant you a place besides them!
• Customize your skills
There are no classes, only skills: each player can choose from 14 schools of skills, every one of which contains 15 powers – there are 210 different skills, and you are completely free to choose any set you like.
• Choose your race
There are six different races in Craft of Gods, each one with unique characteristics and exclusive skills available. Choose the one you prefer!
• Focus on your crafting skills
There are 8 craft schools: Craft of Gods is not only about battles, but it also focus on a sophisticated crafting system.
• Fight for the Slavic gods
Craft of Gods is the first MMORPG based on Slavic mythology.
• PvP, PvE and RvR all at once
In Craft of Gods there is a huge world with 25 different maps where both PvE and PvP lovers are welcome – as well as RvR fanatics!
Deluxe Edition
The digital pre-order includes 1 month of subscription and 1 exclusive special mount (millipede) and 2 special bonus items (fire cape with speed bonus and special shape-shifting weapon)
The digital "De Luxe Edition" includes 1 month of subscription and 2 special bonus items (fire cape with speed bonus and special shape-shifting weapon)
The digital "Normal" version with 1 month of subscription included (no items or bonuses)
Minimum system requirements :
OS: Windows XP / Vista / 7
CPU: 2 GHz
RAM: 1 GB
Video: GeForce 6600 - Direct X 9.0c
Recommended system requirements :
OS: Windows XP / Vista / 7
CPU: 2x2.6 GHz
RAM: 2 GB
Video: GeForce 9600
Required configuration
Minimum system requirements :
OS: Windows XP / Vista / 7
CPU: 2 GHz
RAM: 1 GB
Video: GeForce 6600 - Direct X 9.0c
Recommended system requirements :
OS: Windows XP / Vista / 7
CPU: 2x2.6 GHz
RAM: 2 GB
Video: GeForce 9600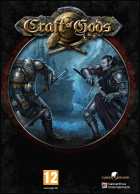 Language:

English

Genre:

Platform:

Vista Win XP Win 7 32/64 bits Win 7 32 bits Win 8 32/64 bits Win 8 32 bits

Number of players:

MMO

Release date:

2010-05-27

Publisher