City of Gangsters: Atlantic City
City of Gangsters: Atlantic City
NOTICE: Requires the base game City of Gangsters in order to play. Activation key must be used on a valid Steam account. Requires an internet connection.
About The Game
Expand your gambling operations to attract high-rollers to Atlantic City casinos in this new high-stakes expansion!

Atlantic City map - During Prohibition, booming tourism in and around Atlantic City demanded grand entertainment and lots of illegal alcohol. So it very rapidly became a mecca for bootlegging and gambling. The loosely connected patchwork of neighboring towns separated by a tangle of bays and estuaries on this map will require some interesting geographic solutions as you build your empire at the shore.

Expanded gambling opportunities - Access gambling earlier in the game and expand more quickly with fewer limits than other cities.

Unique gambling operations and features - Ritzy casinos, high stakes games and glamorous features will keep your discerning clientele entertained and spending:

New operations:

Atlantic City gambling den
Small Casino
Medium Casino
Luxury Casino
Features:
High stakes slot machines
Off-track betting parlors
High-rollers parlors
Gambling den poker tables
Baccarat salons
Telegraph machines
Valet parking
High tech lighting & chandeliers
New alcohol resources -
Learn about, acquire and profit from new illicit types of booze that flow into Atlantic City by establishing firm connections among the city's various nationalities:
Canadian whiskey
Scotch whisky
Caribbean rum
Irish whisky
English gin
German schnapps
Atlantic City themed buildings -
Explore America's Playground with its iconic boardwalks and bucolic surroundings.
New vehicle types -
To help you shift your illicit merchandise all over coastal New Jersey.
Town car - A medium capacity vehicle that sits somewhere between a car and pickup truck.
Cargo van - A high capacity vehicle that can transport very large loads more efficiently around the vast Atlantic City map.
New character portrait items -
Additional portrait customization options for your avatar and NPCs.
Unique victory condition -
To meet based on the profitability and size of your Atlantic City casinos.
System Requirements
Windows - Minimum
OS: Windows 10
Processor: Intel i5/i7/i9 or AMD Ryzen
Memory: 8 GB RAM
Graphics: NVidia GeForce 700 series or newer, AMD Radeon R5/R7/R9 200 series or newer, Intel Iris / HD 5000 or newer
DirectX: Version 11
Storage: 1 GB available space
Windows - Recommended
OS: Windows 10
Processor: Intel i7/i9 or AMD Ryzen
Memory: 8 GB RAM
Graphics: NVidia GeForce 10 series or newer, AMD RX series or newer
DirectX: Version 11
Storage: 1 GB available space
Kasedo Games is a division of Kalypso Media Group. Kasedo Games copyright © 2021 Kalypso Media Group All rights reserved. All other logos, copyrights and trademarks are property of their respective owner.
Required configuration
Windows - Minimum
Requires a 64-bit processor and operating system
OS: Windows 10
Processor: Intel i5/i7/i9 or AMD Ryzen
Memory: 8 GB RAM
Graphics: NVidia GeForce 700 series or newer, AMD Radeon R5/R7/R9 200 series or newer, Intel Iris / HD 5000 or newer
DirectX: Version 11
Storage: 1 GB available space
Windows - Recommended
Requires a 64-bit processor and operating system
OS: Windows 10
Processor: Intel i7/i9 or AMD Ryzen
Memory: 8 GB RAM
Graphics: NVidia GeForce 10 series or newer, AMD RX series or newer
DirectX: Version 11
Storage: 1 GB available space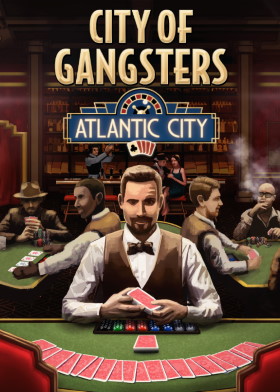 Language:

English

Genre:

Platform:

Number of players:

1

Release date:

2021-11-18

Publisher