Pro Riders Snowboard Extreme Edition
Pro Riders Snowboard Extreme Edition
ABOUT THE GAME
---
Turn your PC/Laptop into the ultimate snowboarding experience with the new Pro Riders Snowboard Extreme Edition. Use your computer's webcam to control the game with your body. Swish and move as if you were on the real slopes. Use touchscreen controls for your Xbox controller for those more relaxed moments. No matter how you play, you can be sure you'll always feel like You're in the Game!
Realistic settings bring you the fun of international competition while enabling exhilarating gameplay for the most hardened snowboarding veterans and newcomers alike. This family-friendly sports game is as intuitive as it is fun with some of the simplest controls ever designed. Pro Riders Snowboard features real-world physics electrifying gamers with tricks, jumps and grinds like you've never seen before. Show off your talents by unlocking achievements. Play with family and friends in a race to the bottom of the hill or to see who can do the fanciest footwork.
Experience the most intense ride of your life in this winter's most anticipated snowboarding game. Pick up your copy today.
KEY FEATURES
---
Realistic 3D Graphics, Environment and Physics


3 Unique Tracks


Perform Real World Tricks, Flips, Jumps and Grinds


Dozens of Achievements to Unlock Through Gameplay


Capture Golden Coins to Boost Your Score


Race Against the Clock to Get the Best Time


Use Your Controller, Webcam or Touchscreen for Realistic Action
SYSTEM REQUIREMENTS
---
OS: Windows 7, Windows 8
Processor: A Celeron/Intel with 1 gb of Ram and a Graphic Card with 256 mb of Vram.
You can play the game with low resolution and simple graphics on very low spec machines.
Required configuration
Système: Windows 7, Windows 8
Processeur: A Celeron/Intel avec 1 Go de RAM et une carte graphique avec 256 Mo de VRAM.
Vous pouvez jouer au jeu avec une basse resolution et des graphiques simples sur les machines de spécifications très faibles.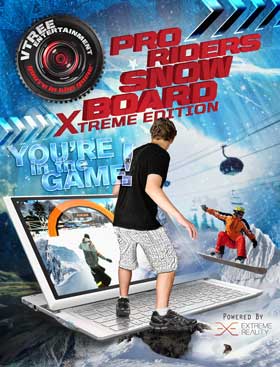 Language:

English

Genre:

Platform:

Win 7 32/64 bits Win 8 32/64 bits

Number of players:

1

Release date:

2013-08-16

Publisher