Tachyon: The Fringe
NOTICE: Activation key must be used on a valid Steam account, requires internet connection.
ABOUT THE GAME
---
Caught in the middle of a violent conflict on the fringe of the galaxy — your ability to survive will depend on your piloting skills and combat savvy as a mercenary space fighter. But, as you explore the vastly detailed world of Tachyon: The Fringe, you will often find that the most powerful weapon on your ship is in your head.
KEY FEATURES
---
Single Player Features — Decide where you want to go and what missions you will fly as you explore the vast and richly inhabited universe.


Fight in furious space combat battles around the most massive ships and stations ever created in a space game.


Explore a multi-sided in-game story line and make crucial decisions that will change your future.


Featuring intense team tactics and BASE WARS. Talk to other star pilots and coordinate attacks with Voice-Over-Net.


CHOOSE SIDES — Battle across multiple sectors as you fight to destroy opponent's base.


Featuring Bruce Cambell as the voice of Jake Logan.
SYSTEM REQUIREMENTS
---
OS: Windows 2000, XP & Vista
Processor: Pentium II 450MHz or better
Memory: 128MB minimum
Graphics: Direct3D w/ 16MB or better
DirectX®: DirectX version 6.0 or higher (included)
Hard Drive: 500MB Free
Sound: DirectX compliant
Required configuration
OS: Windows 2000, XP & Vista
Processor: Pentium II 450MHz or better
Memory: 128MB minimum
Graphics: Direct3D w/ 16MB or better
DirectX®: DirectX version 6.0 or higher (included)
Hard Drive: 500MB Free
Sound: DirectX compliant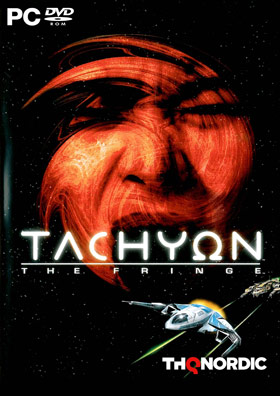 Language:

English

Genre:

Platform:

Number of players:

1+

Release date:

2000-03-31

Publisher