Tourist Bus Simulator Add-on - W906
Tourist Bus Simulator Add-on - W906
NOTICE: Requires the base game Tourist Bus Simulator in order to play. Activation key must be used on a valid Steam account. Requires an internet connection.
About the game
The W906 is a top-class minibus that reliably and comfortably brings your passengers to their destination. It is not only an economical entry-level vehicle for your fleet but also a leap in travel quality for your passengers too.
This special modification of the W906 makes it usable for a variety of applications. Be it for short journeys in metropolitan areas in Europe, in narrow streets and alleys on distant islands, or in the everyday urban transport of metropolises.
Key features
Compatible with Fernbus Simulator and Tourist Bus Simulator
5-speed automatic transmission
Able to drive up to 155 km/h without a speed cap
19 seats for passengers
Dashboard display with information on speed, gear shift, time, temperature, tank filling and much more
A complete lighting system for interior and exterior
Self-created community paint jobs can be downloaded or uploaded via Steam Workshop
Detailed, interactive cockpit with various camera perspectives and interactive functions:
- Driver monitor with navigation and reversing camera
- Wipers and door control
- Retarder and cruise control
- Functional driver's window and sunblind
- Air conditioning and WiFi
- Radio and driver's light
- and much more<
system requirements
Windows - Minimum
OS: Windows 7 / 8 / 8.1 / 10 (64bit only)
Processor: Intel i5 processor or comparable with at least 2.6 GHz
Memory: 6 GB RAM
Graphics: Nvidia GeForce GTX 560 or comparable AMD Radeon (no support for onboard graphic cards)
DirectX: Version 10
Storage: 35 MB available space
Sound Card: Yes
Windows - Recommended
OS: Windows 7 / 8 / 8.1 / 10 (64bit only)
Processor: Intel Core i7 Processor or similar with at least 3.5 GHz
Memory: 8 GB RAM
Graphics: Nvidia Geforce GTX 780 or AMD Radeon RX 480
DirectX: Version 11
Storage: 35 MB available space
Sound Card: Yes
Additional Notes: Installing on SSD recommended
© 2018 AEROSOFT. All rights reserved. All trademarks and brand names are trademarks or registered trademarks of the respective owners. Copyrights are serious stuff. If you find any pirated copies of this software please notify us. We will make sure reports of copyrights violation are rewarded.
Required configuration
Windows - Minimum
OS: Windows 7 / 8 / 8.1 / 10 (64bit only)
Processor: Intel i5 processor or comparable with at least 2.6 GHz
Memory: 6 GB RAM
Graphics: Nvidia GeForce GTX 560 or comparable AMD Radeon (no support for onboard graphic cards)
DirectX: Version 10
Storage: 35 MB available space
Sound Card: Yes
Windows - Recommended
OS: Windows 7 / 8 / 8.1 / 10 (64bit only)
Processor: Intel Core i7 Processor or similar with at least 3.5 GHz
Memory: 8 GB RAM
Graphics: Nvidia Geforce GTX 780 or AMD Radeon RX 480
DirectX: Version 11
Storage: 35 MB available space
Sound Card: Yes
Additional Notes: Installing on SSD recommended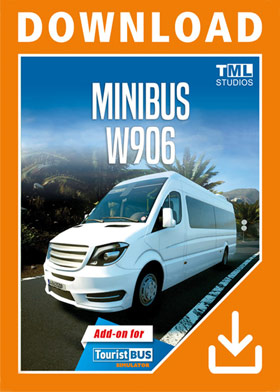 Language:

English

Genre:

Platform:

Win 7 64 bits Win 8 64 bits Win 8.1 64 bits Win 10 64 bits

Number of players:

1

Release date:

2020-04-08

Publisher