Tropico 5 - Complete Collection
Tropico 5 - Complete Collection
NOTICE: Activation key must be used on a valid Steam account. Requires internet connection.
About the game
The time has come for a very special game collection: The Tropico 5 – Complete Collection offers both newcomers and seasoned fans the ultimate collection with all DLCs. With a total of three extensive campaigns, 40 paradisaical islands, over 125 buildings and 10 additional scenarios, this collection will give you a great deal more than 100 hours of gaming fun, so make sure you have it in your cigar case.
In Tropico 5, you are the sole ruler of a remote tropical island, where you can build your empire entirely according to your whims and desires. Whether you would like to go down in history as a celebrated statesman or a barbarous dictator is entirely up to you! Extend the rule of your dynasty from early colonial times to the 21st century and face entirely new challenges with the new trading fleet, the researching of new technologies, numerous exploratory missions and multiplayer modes for up to 4 players.
Key Features
With three extensive campaigns, 40 paradisaical islands, over 125 buildings and 10 additional scenarios, this game collection will provide a great deal more than 100 hours of gaming fun.

The Eras – Begin your rule over Tropico in colonial times, survive world wars and economic crises, ride out the Cold War, and lead your country towards a glorious future. From the 19th to the 21st century, each era will present its own challenges and have its own surprises in store for you.


The Dynasty – Members of your extended family live on the island and can be hired as rulers, managers, diplomats, or generals. Turn your family members into valuable resources.


Research and Renovate – Modernize your nation with new buildings, technologies, and resources. Refurbish outdated structures to make sure that everything is state-of-the-art in your race against time.


Advanced trade system – Build a powerful trading fleet and secure the most lucrative contracts with neighboring nations and global superpowers.


Cooperative and competitive multiplayer – Up to 4 players can build their own nations on a shared map and have the option of sharing resources, goods, and populations or declaring war on each other.

System Requirements

Windows - Minimum

Operating System: Windows Vista SP2, Windows 7, Windows 8, Windows 10
Processor: 2 GHz Dual Core CPU
Memory: 4 GB RAM
HDD: 4 GB free hard disk space
Graphics: GeForce 400 or higher, AMD Radeon HD 4000 or higher, Intel HD 4000 or higher

Windows - Recommended

Operating System: Windows 7 (64 bit), Windows 8 (64 bit), Windows 10 (64 bit)
Processor: 2.5 GHz Quad Core CPU
Memory: 8 GB RAM
HDD: 4 GB free hard disk space
Graphics: GeForce 500 or higher, AMD Radeon HD 5000 or higher

Mac - Minimum

OS: OSX 10.9
Processor: 2 GHz Dual Core CPU
Memory: 4 GB RAM
Graphics: GeForce 400 or higher, AMD Radeon HD 4000 or higher, Intel HD 4000 or higher
Hard Drive: 4 GB available space

Mac - Recommended

Processor: 2.5 GHz Quad Core CPU
Memory: 8 GB RAM
Graphics: GeForce 500 or higher, AMD Radeon HD 5000 or higher
Hard Drive: 4 GB available space

Linux - Minimum

OS: Ubuntu/SteamOS (latest)
Processor: 2 GHz Dual Core CPU
Memory: 4 GB RAM
Graphics: GeForce 400 or higher, AMD Radeon HD 4000 or higher, Intel HD 4000 or higher
Hard Drive: 4 GB available space

Linux - Recommended

Processor: 2.5 GHz Quad Core CPU
Memory: 8 GB RAM
Graphics: GeForce 500 or higher, AMD Radeon HD 5000 or higher
Hard Drive: 4 GB available space
Required configuration
Windows
Minimum:
Operating System: Windows Vista SP2, Windows 7, Windows 8, Windows 10
Processor: 2 GHz Dual Core CPU
Memory: 4 GB RAM
HDD: 4 GB free hard disk space
Graphics: GeForce 400 or higher, AMD Radeon HD 4000 or higher, Intel HD 4000 or higher
Recommended:
Operating System: Windows 7 (64 bit), Windows 8 (64 bit), Windows 10 (64 bit)
Processor: 2.5 GHz Quad Core CPU
Memory: 8 GB RAM
HDD: 4 GB free hard disk space
Graphics: GeForce 500 or higher, AMD Radeon HD 5000 or higher
Mac
Minimum:
OS: OSX 10.9
Processor: 2 GHz Dual Core CPU
Memory: 4 GB RAM
Graphics: GeForce 400 or higher, AMD Radeon HD 4000 or higher, Intel HD 4000 or higher
Hard Drive: 4 GB available space
Recommended:
Processor: 2.5 GHz Quad Core CPU
Memory: 8 GB RAM
Graphics: GeForce 500 or higher, AMD Radeon HD 5000 or higher
Hard Drive: 4 GB available space
Linux
Minimum:
OS: Ubuntu/SteamOS (latest)
Processor: 2 GHz Dual Core CPU
Memory: 4 GB RAM
Graphics: GeForce 400 or higher, AMD Radeon HD 4000 or higher, Intel HD 4000 or higher
Hard Drive: 4 GB available space
Recommended:
Processor: 2.5 GHz Quad Core CPU
Memory: 8 GB RAM
Graphics: GeForce 500 or higher, AMD Radeon HD 5000 or higher
Hard Drive: 4 GB available space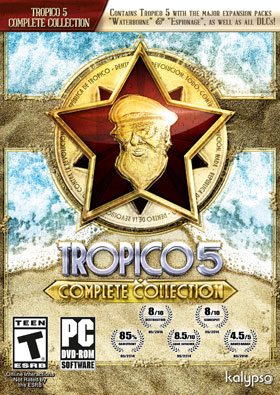 Language:

English

Genre:

Platform:

Vista SP2 Win 7 32/64 bits Win 8 32/64 bits Win 8.1 32/64 bits Win 10 32 bits Win 10 64 bits

Linux

Mac OS X

Number of players:

1+

Release date:

2016-01-29

Publisher