Chessaria: The Tactical Adventure
Chessaria: The Tactical Adventure
NOTICE: Activation key must be used on a valid Steam account. Requires internet connection.
About the game
Enter the world of Chessaria, the fantasy game that combines Chess battles, Puzzles and a story-based missions!
After a thousand years of peace and prosperity, the elven city of Silveran is burnt to ashes by a dragon from the north. The bravest warriors will embark on an epic journey through the world of Chessaria to seek justice and unveil the truth behind the attack…
Chessaria introduces an innovative game genre: Chess-Adventure. Browse tactical levels & Chess puzzles that will confront strategy fans looking for a new challenge and delight heroic-fantasy enthusiasts!
Key Features
MISSION-BASED CHESS BATTLES
Adventure Mode: Fight & solve puzzles in the 100 levels of the solo campaign.
Quick Game: Enjoy Classic Chess and variants with your friends or against the A.I.
Online Multiplayer: Fight against your Steam Friends in online battles.
NEXT GENERATION A.I.
Challenge a new gen A.I. (2800+ ELO) that enables infiltration & assassination quests.
A FANTASY WORLD
Battle with 3 playable armies (High Elves, Dark Elves and Orcs).
Lead six heroes against challenging Bosses that will test your tactical skills.
Discover a story that will put the destiny of Chessaria in your hands.
Enjoy an emotional soundtrack created by British composer Ben Rawles.
System Requirements
Windows - Minimum
Requires a 64-bit processor and operating system
OS: Windows 7
Processor: 2.0 GHz Dual-Core Processor
Memory: 4 GB RAM
Graphics: Nvidia GTX 960-M 2GB
DirectX: Version 11
Storage: 11 GB available space
Additional Notes: Broadband internet connection is required for online multiplayer
Windows - Recommended
Requires a 64-bit processor and operating system
OS: Windows 10
Processor: 2.7 GHz Quad-Core Intel Core i7 or equivalent
Memory: 8 GB RAM
Graphics: Nvidia GTX 1060
DirectX: Version 11
Storage: 11 GB available space
Additional Notes: Broadband internet connection is required for online multiplayer
Mac - Minimum
Requires a 64-bit processor and operating system
OS: OS X Mountain Lion
Processor: 2.0 GHz Dual-Core Processor
Memory: 4 GB RAM
Graphics: Nvidia GT 650M // AMD FirePro D300 // Intel Iris Graphics 540
Storage: 11 GB available space
Additional Notes: Broadband internet connection is required for online multiplayer
Mac - Recommended
Requires a 64-bit processor and operating system
OS: macOS High Sierra
Processor: 2.7 GHz Quad-Core Intel Core i7 or equivalent
Memory: 8 GB RAM
Graphics: Nvidia GT 755M
Storage: 11 GB available space
Additional Notes: Broadband internet connection is required for online multiplayer
Copyright Pixel Wizards - All rights reserved
Required configuration
Windows - Minimum
Requires a 64-bit processor and operating system
OS: Windows 7
Processor: 2.0 GHz Dual-Core Processor
Memory: 4 GB RAM
Graphics: Nvidia GTX 960-M 2GB
DirectX: Version 11
Storage: 11 GB available space
Additional Notes: Broadband internet connection is required for online multiplayer
Windows - Recommended
Requires a 64-bit processor and operating system
OS: Windows 10
Processor: 2.7 GHz Quad-Core Intel Core i7 or equivalent
Memory: 8 GB RAM
Graphics: Nvidia GTX 1060
DirectX: Version 11
Storage: 11 GB available space
Additional Notes: Broadband internet connection is required for online multiplayer
Mac - Minimum
Requires a 64-bit processor and operating system
OS: OS X Mountain Lion
Processor: 2.0 GHz Dual-Core Processor
Memory: 4 GB RAM
Graphics: Nvidia GT 650M // AMD FirePro D300 // Intel Iris Graphics 540
Storage: 11 GB available space
Additional Notes: Broadband internet connection is required for online multiplayer
Mac - Recommended
Requires a 64-bit processor and operating system
OS: macOS High Sierra
Processor: 2.7 GHz Quad-Core Intel Core i7 or equivalent
Memory: 8 GB RAM
Graphics: Nvidia GT 755M
Storage: 11 GB available space
Additional Notes: Broadband internet connection is required for online multiplayer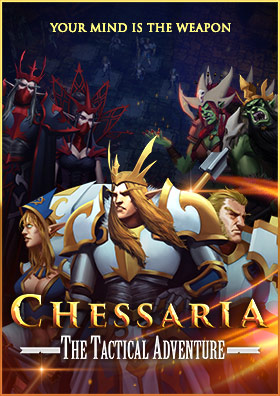 Language:

English

Genre:

Platform:

Win 7 32/64 bits Win 8 32/64 bits Win 10 32/64 bits

Mac OS X

Number of players:

1+

Release date:

2018-03-08

Publisher