Pankapu
NOTE : Activation key must be used on a valid Steam account, requires internet connection.
About the game
Jump into a neo-retro adventure with Pankapu : a taste of 90's platformers in an oneiric world.
Pankapu is a narrative action-platformer that takes place in the dreams of Djaha'rell, a child troubled by a tragic incident. Upgrade your skills, find new competencies, switch your Aegis in real time in order to get rid of Nightmare's invasion: "Fight for the safety of your land, dear Dreamkeeper"
Told in the manner of a fable read to a child, the game has two levels of reading: the tale of Pankapu, epic and naïve, and the one about Djaha'rell's life, in the real-world, dark and tragic.
KEY FEATURES
Action / Plateformer in 2D, told like a tale
Two parallel stories, between dreams and reality
3 Aegis, acting like jobs, switchable in real time
Infuse your weapons with the power of Dream
The Nebula System: a skill tree unlocking abilities
Explore stages for finding hidden treasures
Poetic soundtrack composed by Ganaé and Hiroki Kikuta (Secrets Of Mana)
system requirements
Windows - Minimum
OS: Vista or higher
Processor: Dual Core CPU
Memory: 1 GB RAM
Graphics: 3D card with 512 MB
DirectX: Version 9.0c
Mac - Minimum
Mac OS X 10.8 (OpenGL 3.2)
Processor: Dual Core CPU
Memory: 1 GB RAM
Graphics: 3D card with 512 MB
Linux - Minimum
Processor: Dual Core CPU
Memory: 1 GB RAM
Graphics: 3D card with 512 MB, OpenGL 3.2 to OpenGL 4.5
Required configuration
Windows - Minimum
OS: Vista or higher
Processor: Dual Core CPU
Memory: 1 GB RAM
Graphics: 3D card with 512 MB
DirectX: Version 9.0c
Mac - Minimum
Mac OS X 10.8 (OpenGL 3.2)
Processor: Dual Core CPU
Memory: 1 GB RAM
Graphics: 3D card with 512 MB
Linux - Minimum
Processor: Dual Core CPU
Memory: 1 GB RAM
Graphics: 3D card with 512 MB, OpenGL 3.2 to OpenGL 4.5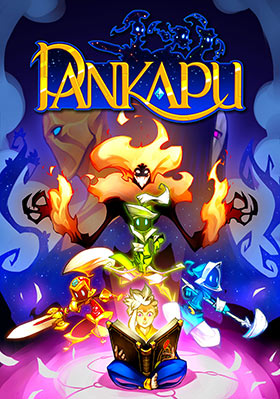 Language:

English

Genre:

Platform:

Vista Win 7 32/64 bits Win 8 32/64 bits Win 8.1 32/64 bits Win 10 32/64 bits

Linux

Mac OS X

Number of players:

1

Release date:

2016-09-20

Publisher