Inmates
NOTE : Activation key must be used on a valid Steam account, requires internet connection.
About the game
Inmates is a story-driven, atmospheric psychological horror game. Featuring interactive exploration in a suffocating location, mind-bending puzzles and disturbing imagery. You wake up in a run-down prison cell and have no clue how you got there. You've convinced yourself this is all just a nightmare...
The most frightening thing about Jonathan's nightmare is that he may not be dreaming...
Inmates is a psychological horror game with puzzle elements in which you must find out the truth behind your confinement and uncover the dark secrets of the run-down prison you find yourself in.
You've awoken from a nightmare, Jonathan. But did it truly end? You are in a seedy prison cell and have no clue how you got there. You're terrified and confused, but you also feel something else: a painful sense of familiarity. You've convinced yourself this is all just a bad dream. Unfortunately, according to the voice coming from the old radio, things are not as simple as you'd like them to be.
Delve deep into your psyche while trying to stay sane, in this most disturbing of horror games.
Key features
Interact with the environment to unravel the truth
Intense and mind-bending puzzles
Suffocating setting
Disturbing imagery
High-quality graphics powered by Unreal Engine 4
Controller support
Estimated game length: 3-4 hours
system requirements
Windows - Minimum
OS: Windows Vista / 7 / 8 / 10 64 bit (32 bit NOT supported!)
Processor: Intel Core 2.6 GHz or equivalent
RAM: 4 GB RAM
HDD: 2 GB available space
Graphics card: Integrated video (Intel HD 4000 or later), 1 GB shared memory
Sound card: DirectX Compatible Audio
Additional Notes: Version 11
Inmates © 2017 Davit Andreasian. Developed by Davit Andreasian. Licensed exclusively worldwide to and published by Iceberg Interactive B.V. All brands, product names, and logos are trademarks or registered trademarks of their respective owners. All rights reserved. Made in Armenia.
Required configuration
Windows - Minimum
OS: Windows Vista / 7 / 8 / 10 64 bit (32 bit NOT supported!)
Processor: Intel Core 2.6 GHz or equivalent
RAM: 4 GB RAM
HDD: 2 GB available space
Graphics card: Integrated video (Intel HD 4000 or later), 1 GB shared memory
Sound card: DirectX Compatible Audio
Additional Notes: Version 11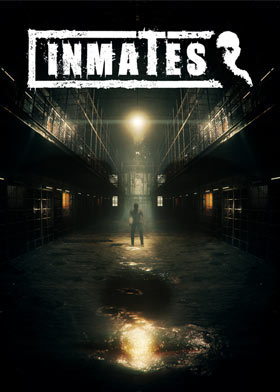 Language:

English

Genre:

Platform:

Win 7 32/64 bits Win 8 32/64 bits Win 8.1 32/64 bits Win 10 32/64 bits

Number of players:

1

Release date:

2017-10-05

Publisher