Costume Quest
NOTICE: Activation key must be used on a valid Steam account. Requires internet connection.
ABOUT THE GAME
---
Costume Quest
is a Halloween adventure from Tim Schafer's Double Fine Productions. In this charming role-playing game, choose your hero and trick-or-treat through three beautiful environments full of Double Fine humor and story. Complete quests, build your party, and collect costumes along the way that allow you to transform into powerful champions and take down the evil Repugians. This heroic holiday tale will capture the imaginations of kids and kids-at-heart.
Continue the Costume Quest adventure with the Grubbins on Ice DLC pack, included free in the PC version! Face new enemies while collecting additional quests, costumes, battle stamps and creepy treat cards. Help the monsters overthrow Araxia to bring peace back to Repugia!
SYSTEM REQUIREMENTS
---
Windows
Minimum:
OS: Windows XP SP3
Processor: 1.4 GHz dual core CPU
Memory: 1 GB RAM
Hard Disk Space: 1.0 GB free hard drive space
Video Card: 256 MB GeForce 7600GS, Radeon X1600, or Intel HD Graphics
Recommended:
OS: Windows 7, Windows 8, Windows 10
Processor: 2.2 GHz dual core CPU
Memory: 1 GB RAM
Video Card: 256 MB GeForce 220, Radeon 4550, Intel HD 3000 Graphics
Mac
Minimum:
OS: Snow Leopard 10.6.8, or later
Processor: Intel Core Duo Processor
Memory: 2 GB RAM
Hard Disk Space: 700 MB HD space
Video Card: ATI HD 2600 / NVIDIA 8800GT / Intel HD3000 or better card with at least 256 MB VRAM
Recommended:
OS: Snow Leopard 10.6.8, or later
Processor: Intel Core i Series Processor
Memory: 4 GB RAM
Hard Disk Space: 700 MB HD space
Video Card: ATI HD 4670 / Nvidia 285 or better with at least 512 MB VRAM
Linux
Minimum:
OS: Ubuntu 12.04 LTS, fully updated
Processor: 1.8 GHz dual core CPU
Memory: 1 GB RAM
Hard Disk Space: 700 MB HD space
Video Card: 256 MB GeForce 8800, Radeon HD 2000, or Intel HD 4000 Graphics
Open GL: 2.1
Required configuration
Windows
Minimum:
OS: Windows XP SP3
Processor: 1.4 GHz dual core CPU
Memory: 1 GB RAM
Hard Disk Space: 1.0 GB free hard drive space
Video Card: 256 MB GeForce 7600GS, Radeon X1600, or Intel HD Graphics
Recommended:
OS: Windows 7, Windows 8, Windows 10
Processor: 2.2 GHz dual core CPU
Memory: 1 GB RAM
Video Card: 256 MB GeForce 220, Radeon 4550, Intel HD 3000 Graphics
Mac
Minimum:
OS: Snow Leopard 10.6.8, or later
Processor: Intel Core Duo Processor
Memory: 2 GB RAM
Hard Disk Space: 700 MB HD space
Video Card: ATI HD 2600 / NVIDIA 8800GT / Intel HD3000 or better card with at least 256 MB VRAM
Recommended:
OS: Snow Leopard 10.6.8, or later
Processor: Intel Core i Series Processor
Memory: 4 GB RAM
Hard Disk Space: 700 MB HD space
Video Card: ATI HD 4670 / Nvidia 285 or better with at least 512 MB VRAM
Linux
Minimum:
OS: Ubuntu 12.04 LTS, fully updated
Processor: 1.8 GHz dual core CPU
Memory: 1 GB RAM
Hard Disk Space: 700 MB HD space
Video Card: 256 MB GeForce 8800, Radeon HD 2000, or Intel HD 4000 Graphics
Open GL: 2.1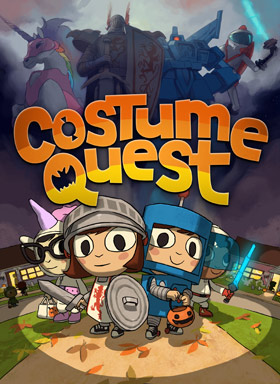 Language:

English

Genre:

Platform:

Win 7 32/64 bits Win 8 32/64 bits Win 8.1 32/64 bits Win 10 32 bits Win 10 64 bits Win XP SP3

Linux

Mac OS X

Number of players:

1

Release date:

2011-10-14

Publisher