Baobabs Mausoleum Double Grindhouse Pack
NOTICE: Activation key must be used on a valid Steam account. Requires internet connection.
Baobabs Mausoleum Double Grindhouse Pack
Still don't know about the Baobabs Mausoleum Saga?
Don't wait any more!
Buy the first two episodes for a special price. With the Double Grindhouse Pack you will be ready to enjoy the beginning of Watracio Walpurgis in Baobabs Mausoleum Episode 1: Ovnífagos Don't Eat Flamingos and its sequel "Episode 2: 1313 Barnabas Dead End Drive" and the new dinamics: "Open Town" and "time synchronization" where certain missions can only be solved by day… or night.
Can't miss this awesome pack! Play the inspired game by Twin Peaks, Stranger Things, Day of The Tentacle, Zelda, Monkey Island, Goosebumps… A "game of art" developed by Celery Emblem.
Don't dare to miss this opportunity!
System Requirements
Windows - Minimum
OS: Windows 7
Processor: 1.5 GHz Core2Duo
Memory: 2 GB RAM
Graphics: OpenGL 1.4 or better
Storage: 4 GB available space
Windows - Recommended
OS: Microsoft Windows XP, Vista, 7, 8, 10
Processor: Dual Core 2.4 GHz
Memory: 2 GB RAM
Graphics: Dedicated with 128 MB RAM
Storage: 4 GB available space
Mac - Minimum
OS: Mac Os X Leopard
Processor: 1.5 GHz Core2Duo
Memory: 2 GB RAM
Graphics: OpenGL 1.4 or better
Storage: 4 GB available space
Mac - Recommended
OS: Mac Os X Leopard
Processor: Dual Core 2.4 GHz
Memory: 2 GB RAM
Storage: 4 GB available space
Required configuration
Windows - Minimum
OS: Windows 7
Processor: 1.5 GHz Core2Duo
Memory: 2 GB RAM
Graphics: OpenGL 1.4 or better
Storage: 4 GB available space
Windows - Recommended
OS: Microsoft Windows XP, Vista, 7, 8, 10
Processor: Dual Core 2.4 GHz
Memory: 2 GB RAM
Graphics: Dedicated with 128 MB RAM
Storage: 4 GB available space
Mac - Minimum
OS: Mac Os X Leopard
Processor: 1.5 GHz Core2Duo
Memory: 2 GB RAM
Graphics: OpenGL 1.4 or better
Storage: 4 GB available space
Mac - Recommended
OS: Mac Os X Leopard
Processor: Dual Core 2.4 GHz
Memory: 2 GB RAM
Storage: 4 GB available space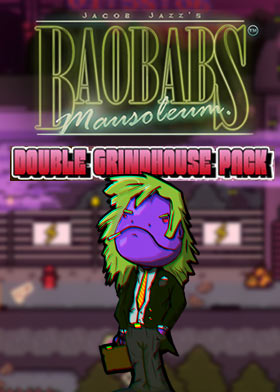 Language:

English

Genre:

Platform:

Win 7 32/64 bits

Mac OS X

Number of players:

1

Release date:

2018-02-27

Publisher