Aveyond 4 Shadow Of The Mist
NOTICE: Activation key must be used on a valid Steam account, requires internet connection.
ABOUT THE GAME
---
Boyle Wolfbane wanted to rule the world. He failed. Miserably. Forced into retirement early, Boyle now spends his days arguing with haunted trees and scaring off the occasional knight. At least he still has Fang, his loyal storm wolf. Things could be worse. He could have been born a hero.
Aveyond 4: Shadow Of The Mist
uses a sophisticated battle system and menu. It provides many outlets for your villainess deeds. There are many things to squash, burn and collect. You will laugh (unless you happen to be a zombie, in which case, we can not help you).
KEY FEATURES
---
Recruit minions to aid you in your quest


Collect magical cheekis along your journey


Offer your skills to become part of a night watch


Join a coven and expand your horizons


Transform friends into creatures


Discover the locations and purpose of mist portals
SYSTEM REQUIREMENTS
---
Minimum:
OS: Windows XP or later
Memory: 256 MB RAM
Storage: 377 MB available space
Required configuration
Minimum:
OS: Windows XP or later
Memory: 256 MB RAM
Storage: 377 MB available space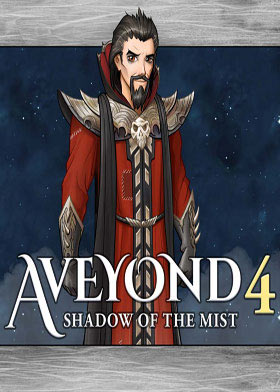 Language:

English

Genre:

Platform:

Vista 32/64 bits Win XP Win 7 32/64 bits Win 8 32/64 bits Win 8.1 32/64 bits Win 10 32 bits Win 10 64 bits

Number of players:

1

Release date:

2016-02-01

Publisher