Zerouno Games Starter Pack Vol1
NOTICE: Activation key must be used on a valid Steam account. Requires internet connection.
Welcome to Zerouno Games' Starter Pack Volume 1
Baobabs Mausoleum Episode 1: Ovnifagos Don't Eat Flamingos
The game tells the misadventures of Watracio Walpurgis (an FBI Agent zombie eggplant) who crashes in the nearness of a ghost town that appears only each 25 years at the Albatros Road… Help Watracio solve the puzzles and help him scape the damned Flamingos Creek.
With a remarkable appearance, Baobabs Mausoleum Ep.1, mixes First Person Shooter, J-RPG, platforms and adventure forcing you to adapt yourself in every level.
Welcome to Flamingos Creek, where nothing is what it seems but… Who is the inhabitant Num.64?
Baobabs Mausoleum Episode 2: Barnabas Dead End Drive
In this new episode, you will be able to live Flamingo's Creek in all its extension. Go through all the houses of the ghost town, know each of the inhabitants and discover for yourself the madness of the most hated village in the way of Albatross Road.
Put yourself again in Watracio's shoes, our FBI eggplant agent (and vampire), and keep the track of the most important and absurd investigation of your life. Ask the inhabitants for clues, deal with them and come to the conclusion that will change the life of our protagonist forever.
Continuing with the clear inspiration between David Lynch, Twin Peaks, the Zelda saga, Pixel Art and top view 2D vision, we will find the evolution of a second episode: open town. Now you have a much deeper experience of Flamingo's Creek and its inhabitants with the main story and side missions.
Eternum Ex (English only)
Eternum Ex is a 16-bit Pixel Art game which references are 80s' action platforms like Ghosts' n Goblins, Baluba-louk no Denetsu or Bomb Jack.
Sir Arthur has gotten old... too old. He has lost everything he had and loved, and with nothing more to lose he leaves for Samarnath, an evil subterranean kingdom in search of treasures, adventures and the most important: five magical orbs that together provide: The Eternal youth.
System Requirements
Windows - Minimum
OS: Windows 7
Processor: 1.5 GHz Core2Duo
Memory: 2 GB RAM
Graphics: OpenGL 1.4 or better
Storage: 4 GB available space
Windows - Recommended
OS: Microsoft Windows XP, Vista, 7, 8, 10
Processor: Dual Core 2.4 GHz
Memory: 2 GB RAM
Graphics: Dedicated with 128 MB RAM
Storage: 4 GB available space
Mac - Minimum
OS: Mac Os X Leopard
Processor: 1.5 GHz Core2Duo
Memory: 2 GB RAM
Graphics: OpenGL 1.4 or better
Storage: 4 GB available space
Mac - Recommended
OS: Mac Os X Leopard
Processor: Dual Core 2.4 GHz
Memory: 2 GB RAM
Storage: 4 GB available space
Required configuration
Windows - Minimum
OS: Windows 7
Processor: 1.5 GHz Core2Duo
Memory: 2 GB RAM
Graphics: OpenGL 1.4 or better
Storage: 4 GB available space
Windows - Recommended
OS: Microsoft Windows XP, Vista, 7, 8, 10
Processor: Dual Core 2.4 GHz
Memory: 2 GB RAM
Graphics: Dedicated with 128 MB RAM
Storage: 4 GB available space
Mac - Minimum
OS: Mac Os X Leopard
Processor: 1.5 GHz Core2Duo
Memory: 2 GB RAM
Graphics: OpenGL 1.4 or better
Storage: 4 GB available space
Mac - Recommended
OS: Mac Os X Leopard
Processor: Dual Core 2.4 GHz
Memory: 2 GB RAM
Storage: 4 GB available space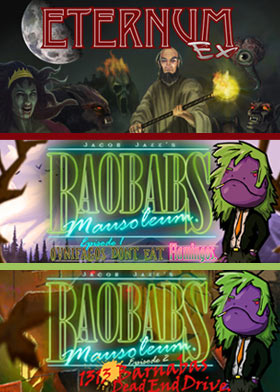 Language:

English

Genre:

Platform:

Win 7 32/64 bits

Mac OS X

Number of players:

1

Release date:

2018-11-25

Publisher