Subaeria
NOTICE: Activation key must be used on a valid Steam account. Requires internet connection.
Early access game
Get instant access and start playing; get involved with this game as it develops.
Note: This Early Access game is not complete and may or may not change further. If you are not excited to play this game in its current state, then you should wait to see if the game progresses further in development.
About the game
Subaeria is an intense action puzzler with roguelike-elements where pacifist players have to use their environment to defeat enemies. Players use their wits to manipulate their enemies into destroying each other. They'll have to be smart in how they approach different situations and think strategically on how to use their environment and abilities to defeat their enemies.
Players follow Styx, a young girl who's out for revenge after her family is murdered by the overlord of Subaeria. She must fight her way through droves of murderous robots by pitting them against one another. As she progresses towards her goal of revenge, she'll explore the underwater city of Subaeria to uncover the mysteries that lie below the depths.
Key Features
Pit your enemies against one another and the environment to defeat them.
Use skills equipped to your drone to influence your robot enemies and Styx.
Every room is a puzzle to be solved with the skills you have on hand.
Unlock different skills, buffs and skins at each playthrough.
Explore a new labyrinth at every play session.
System Requirements
Windows - Minimum
OS: Windows Vista 64-bit or higher
Processor: Intel Core i5-650, 3.20 GHz / AMD Phenom II X4 945, 3.00 GHz
Memory: 4 GB RAM
Graphics: GTX 470 / Radeon HD 6870
DirectX: Version 11
Storage: 4 GB available space
Additional Notes: Xbox controller recommended
Required configuration
Windows - Minimum
OS: Windows Vista 64-bit or higher
Processor: Intel Core i5-650, 3.20 GHz / AMD Phenom II X4 945, 3.00 GHz
Memory: 4 GB RAM
Graphics: GTX 470 / Radeon HD 6870
DirectX: Version 11
Storage: 4 GB available space
Additional Notes: Xbox controller recommended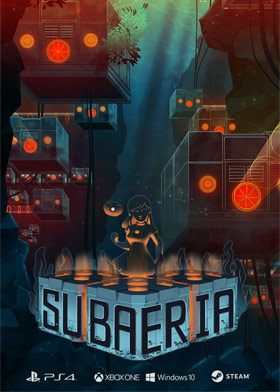 Language:

English

Genre:

Platform:

Number of players:

1

Release date:

2018-05-09

Publisher