Rocket Knight
NOTICE: Activation key must be used on a valid Steam account. Requires internet connection.
About The Game
Rocket Knight is an awesome all-new, hi-definition entry in the classic 2D side-scrolling rocket action series featuring opossum hero Sparkster, who returns home after 15 years to find the kingdom of Zephyrus in shambles.
Use your wits and Sparkster's trusty rocket pack to dodge and defeat the menacing wolf army threatening the lives of his people.
KEY FEATURES
Gorgeous hi-definition graphics and dazzling new environments. You've never seen Sparkster like this before!
All new levels and challenges. Experience expansive new worlds, each with huge platform levels and a rocket flying level!
Classic rocket action gameplay: Launch and bounce Sparkster through obstacles and enemies that get in his way! Ricochet off walls and create a Burst Vortex to repel enemy bombs right back at them! Use Burst Assist and hover in place to maneuver in mid-air. Shoot burst projectiles from Sparkster's sword to attack distant foes, rocket drill through weak walls and create new passageways and hang from and slide down rails with your prehensile tail
Required Configuration
Windows - Minimum
OS: Windows XP SP2/Vista/7/8
Processor: 2.0 GHz
Memory: 1 GB
Graphics: ATI X1900 or above, GeForce 6800 and above
Hard drive: 800 MB
---
© 2010 Konami Digital Entertainment. Inc. Developed by Climax Studios Ltd. KONAMI is a trademark of KONAMI CORPORATION Climax and the Climax logo are trademarks of Climax Studios Ltd. FMOD Sound System, copyright © Firelight Technologies Pty, Ltd., 1994-2010
Required configuration
Windows - Minimum
OS: Windows XP SP2/Vista/7/8
Processor: 2.0 GHz
Memory: 1 GB
Graphics: ATI X1900 or above, GeForce 6800 and above
Hard drive: 800 MB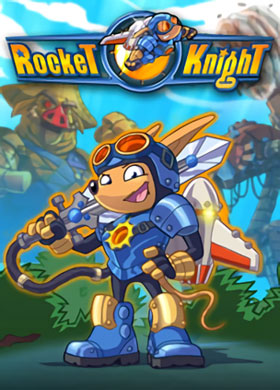 Language:

English

Genre:

Platform:

Vista 32/64 bits Win XP Win 7 32/64 bits Win 8 32/64 bits Win 8.1 32/64 bits

Number of players:

1

Release date:

2010-05-11

Publisher