Rising Storm 2: Vietnam - Personalized Touch (DLC)
NOTICE: Requires the base game Rising Storm 2 Vietnam in order to play. Activation key must be used on a valid Steam account. Requires internet connection.
About the game
Get a haircut, soldier! The Personalized Touch pack contains a variety of exclusive customization options to make "Your Dudes" truly unique, whether they're a war-torn, battle-scarred group of badasses, or hippies with an eye for flair. Contains new customization items for all factions including hair, glasses, scars and tattoos.
Key Features
Features items for both the Northern and Southern forces.
Mop Top - PAVN / NLF
Crew Cut - PAVN / NLF / US Army / USMC / Aus Army
Swept Crew Cut - PAVN / NLF
Long Hair - US Army / USMC / Aus Army
Mohawk - US Army / USMC
Cigarette - PAVN / NLF / US Army / USMC / Aus Army
Goatee - PAVN / NLF / US Army / USMC / Aus Army
Long Goatee - PAVN / NLF
Full Beard - PAVN / NLF / US Army / USMC / Aus Army
Mutton Chop Beard - US Army / USMC / Aus Army
Blue Tinted Glasses - US Army / USMC / Aus Army
Green Tinted Glasses - US Army / USMC / Aus Army
Orange Tinted Glasses - US Army / USMC / Aus Army
Red Tinted Glasses - US Army / USMC / Aus Army
Purple Tinted Glasses - US Army / USMC / Aus Army
Rose Tinted Glasses - US Army / USMC / Aus Army
Eye Scar - PAVN / NLF / US Army / USMC / Aus Army
Mouth Scar - PAVN / NLF / US Army / USMC / Aus Army
Lotus Tattoo - PAVN / NLF
Phoenix Tattoo - PAVN / NLF
Small Dragon Tattoo - PAVN / NLF
Freedom Tattoo - US Army / USMC / Aus Army
Panther Tatto - US Army / USMC / Aus Army
Snake Tattoo - US Army / USMC / Aus Army
System Requirements
Windows - Minimum
OS: Windows 7 SP1, Windows 8.1, Windows 10 (64-bit versions only)
Processor: Intel Core i3 @ 2.5GHz or AMD Phenom @ 2.5GHz
Memory: 4 GB RAM
Graphics: NVIDIA GeForce GTX 460 or ATI Radeon HD 5850
DirectX: Version 11
Network: Broadband Internet connection
Storage: 12 GB available space
Additional Notes: UNSUPPORTED HARDWARE - 32-bit Operating Systems
Windows - Recommended
OS: Windows 7 SP1, Windows 8.1, Windows 10 (64-bit versions only)
Processor: Intel Core i5 @ 3.2GHz or AMD @ 4.0GHz or better
Memory: 6 GB RAM
Graphics: NVIDIA GeForce GTX 760 or AMD R9 270X or better
DirectX: Version 11
Network: Broadband Internet connection
Storage: 12 GB available space
Required configuration
Windows - Minimum
OS: Windows 7 SP1, Windows 8.1, Windows 10 (64-bit versions only)
Processor: Intel Core i3 @ 2.5GHz or AMD Phenom @ 2.5GHz
Memory: 4 GB RAM
Graphics: NVIDIA GeForce GTX 460 or ATI Radeon HD 5850
DirectX: Version 11
Network: Broadband Internet connection
Storage: 12 GB available space
Additional Notes: UNSUPPORTED HARDWARE - 32-bit Operating Systems
Windows - Recommended
OS: Windows 7 SP1, Windows 8.1, Windows 10 (64-bit versions only)
Processor: Intel Core i5 @ 3.2GHz or AMD @ 4.0GHz or better
Memory: 6 GB RAM
Graphics: NVIDIA GeForce GTX 760 or AMD R9 270X or better
DirectX: Version 11
Network: Broadband Internet connection
Storage: 12 GB available space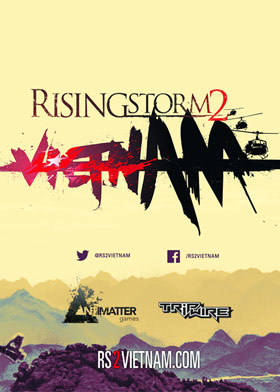 Language:

English

Genre:

Platform:

Win 7 64 bits Win 8.1 64 bits Win 10 64 bits

Number of players:

1

Release date:

2018-03-07

Publisher