Rising Storm 2: Vietnam
NOTICE: Activation key must be used on a valid Steam account, requires internet connection.
ABOUT THE GAME
---
Rising Storm 2: Vietnam
is the sequel to PC Gamer's 2011 & 2013 'Multiplayer Game of the Year', published by Tripwire Interactive and developed by Antimatter Games, the same team that created the award-winning and innovative asymmetric gameplay of the original Rising Storm.
For the first time, the authentic gunplay and visceral first-person action of the Red Orchestra series is coming to an era of automatic rifles, man-portable grenade launchers and more modern weapons systems.
Rising Storm 2: Vietnam
casts players into a brutal, authentic recreation of the Vietnam War.
KEY FEATURES
---
Massive 64 players battles
Rising Storm 2: Vietnam offers intense tactical action for up to 64 players in battles between the US forces and the Vietnamese, with each force having their own unique abilities and tactical advantages such as Napalm Strikes, Artillery Barrages, surface-to-air missiles, traps, ambushes and more.


30+ Authentic weapons
A variety of authentic period weapons available including the M16, M14, M60, M79 and M3 Grease Gun for the Americans; and the Type 56 Assault Rifle (a Chinese copy of the famous AK-47), RPG-7, MAT-49, SKS Carbine and many, many more for the Vietcong. Weapons also have a wide range of functionality with in-game implications, including adjustable stocks, attachable bayonets, and a new and advanced recoil system which builds on the already phenomenal weapon handling that the Red Orchestra series is famous for.


Ride of the valkyries
Players on the US team will be able to pilot 3 different helicopters - the UH-1H "Huey" transport, the OH-6 "Loach" light recon and the powerful AH-1G "Cobra" attack helicopter.


Conventional Army vs Guerilla Forces
Play as both the United States Military and Vietnamese resistance fighters. Rising Storm 2: Vietnam allows players to control either the U.S. Army and Marines Corps or the militarized and guerrilla forces of North Vietnam - the NVA and the Viet Cong.


Historical World
Each map faithfully recreates the look of the Vietnam experience and aims to pull players directly into the war with its extreme authenticity to real life. Maps will include the famous jungles of Vietnam, but will also cover battles that occurred in cities, on rolling hills, in US Firebases, Rice Fields, Plantations and many more authentic locations.


2 New Game Mode
Game types include Red Orchestra's classic territory control mode, the new Supremacy mode, for large-scale combat including helicopters, VC tunnels and more, as well as the new smaller Skirmish mode and maps designed for 16 or less players These new smaller maps are designed to be a more competitive, squad-based experience that reflect the small unit actions that Vietnam is famous for. Command your team to victory Enhanced squad system that allows players to set up squads as they want them - name them, add their friends, set the squad tag color in game. Once in game, easy identification of your squad in the world and on maps - and dedicated VOIP channels for the squad, as well as bonuses for working together.


Fair Play & Cosmetic Upgrades
Rising Storm 2: Vietnam's focus will be player skill and balance. We won't be locking content like weapon upgrades, improved player characteristics or new armaments behind a rank or experience system. We want to put the tools to succeed in the hands of every player.


Personalize Your Uniform
Rising Storm 2: Vietnam will allow players to customize their player characters with additional uniform and equipment variants earned
SYSTEM REQUIREMENTS
---
Minimum:
OS: Windows 7 SP1, Windows 8.1, Windows 10 (64-bit versions only)
Processor: Intel Core i3 @ 2.5GHz or AMD Phenom @ 2.5GHz
Memory: 4 GB RAM
Graphics: NVIDIA GeForce GTX 460 or ATI Radeon HD 5850
DirectX: Version 11
Network: Broadband Internet connection
Storage: 12 GB available space
Additional Notes: UNSUPPORTED HARDWARE: 32-bit Operating Systems
Recommended:
OS: Windows 7 SP1, Windows 8.1, Windows 10 (64-bit versions only)
Processor: Intel Core i5 @ 3.2GHz or AMD @ 4.0GHz or better
Memory: 6 GB RAM
Graphics: NVIDIA GeForce GTX 760 or AMD R9 270X or better
DirectX: Version 11
Network: Broadband Internet connection
Storage: 12 GB available space
Required configuration
Minimum:
OS: Windows 7 SP1, Windows 8.1, Windows 10 (64-bit versions only)
Processor: Intel Core i3 @ 2.5GHz or AMD Phenom @ 2.5GHz
Memory: 4 GB RAM
Graphics: NVIDIA GeForce GTX 460 or ATI Radeon HD 5850
DirectX: Version 11
Network: Broadband Internet connection
Storage: 12 GB available space
Additional Notes: UNSUPPORTED HARDWARE: 32-bit Operating Systems
Recommended:
OS: Windows 7 SP1, Windows 8.1, Windows 10 (64-bit versions only)
Processor: Intel Core i5 @ 3.2GHz or AMD @ 4.0GHz or better
Memory: 6 GB RAM
Graphics: NVIDIA GeForce GTX 760 or AMD R9 270X or better
DirectX: Version 11
Network: Broadband Internet connection
Storage: 12 GB available space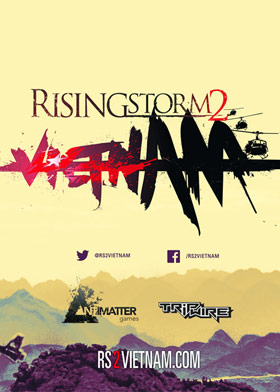 Language:

English

Genre:

Platform:

Win 7 64 bits Win 8.1 64 bits Win 10 64 bits

Number of players:

1

Release date:

2017-05-30

Publisher