Rage Runner
NOTICE: Activation key must be used on a valid Steam account. Requires internet connection.
ABOUT THE GAME
---
In Rage Runner, you pilot a spaceship down a trench, dodging and weaving obstacles as you fly. In a race against the clock, you cautiously feather your afterburners to squeeze in as much speed as possible. As you fly over a power module, the ship surges with energy, the energy can be converted into a weapon, a shield or a utility - you choose your play-style!
The combination of speed, music and level design combine into a fast-paced 3D adrenaline rush. A perfect performance plays out like a ballet of dubstep synchronized with the movements of your space ship. All levels in Rage Runner are hand-crafted to fit a unique soundtrack, theme and mood.
KEY FEATURES
---
Fun speed mechanics


9 handcrafted levels


Freestyle powerup system that allows developing your own play style


Rocking dubstep soundtrack


45 Steam Achievements


10 Steam Leaderboards
SYSTEM REQUIREMENTS
---
Windows
OS: Windows XP/Vista/7/8
Processor: 1.5 GHz or faster
Memory: 1 GB RAM
Graphics: 7600 GT / HD 2600
Hard Drive: 300 MB uncompressed free hard disk space
Other: Gamepad
Mac
OS: OS X 10.5 or later
Processor: 2 GHz or faster
Memory: 1 GB RAM
Graphics: Nvidia 8800 or better
Hard Drive: 300 MB uncompressed free hard disk space
Required configuration
Windows
OS: Windows XP/Vista/7/8
Processor: 1.5 GHz or faster
Memory: 1 GB RAM
Graphics: 7600 GT / HD 2600
Hard Drive: 300 MB uncompressed free hard disk space
Other: Gamepad
Mac
OS: OS X 10.5 or later
Processor: 2 GHz or faster
Memory: 1 GB RAM
Graphics: Nvidia 8800 or better
Hard Drive: 300 MB uncompressed free hard disk space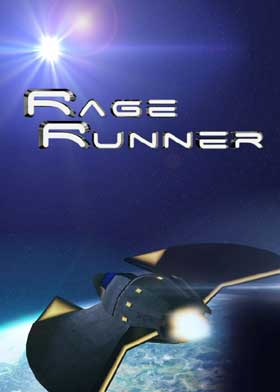 Language:

English

Genre:

Platform:

Vista Win XP Win 7 32/64 bits Win 8 32/64 bits

Mac OS X

Number of players:

1

Release date:

2014-05-16

Publisher