One Day for Ched
NOTE : Activation key must be used on a valid Steam account, requires internet connection.
About the game
Dive into the world of old school shooters! hardcore corridor shooter one day for ched brings you a gaming experience like no other!
Fight the monsters, shoot 'em up with your skills and powerful guns. Complete the whole story and find out the secrets of Ched's mind. ONE DAY for Ched makes you feel like you're back in the glory days of gaming, and brings you the ultimate in hardcore gameplay, interesting story and quest elements.
Use your gaming skills to complete the levels and kill all enemies. Victory will can be yours, but you will have to fight hard. ONE DAY for Ched will never forgive your mistakes!
Key features
Unstoppable hardcore gameplay

Fight like you've never fought before! Run like you've never done it in the past! Shoot like it's the last shot in your life! With the game's mechanics, you need to try your best to beat the monsters. Player skills mean everything in the world of ONE DAY for Ched. No saves, no health recovering, no margin for error!

Beautiful game style

Dive into the story with the original art style of ONE DAY for Ched! Feel the comic atmosphere of the game!

High graphics level with low system requirements

ONE DAY for Ched brings you beautiful graphics that can be run even on the weak PC! Rich level design is the game's calling card, and a powerful effects system makes the action even more epic!

Many kinds of monsters, bosses, weapons and maps!

Each level has four new classes of monsters (featuring a boss in each level), which can be killed with six kinds of weapons! Every weapon has it's own characteristics and firing type. You can use primary or alternative fire to kill your enemies. Each enemy has it's own strategy, strengths and weaknesses!

Quest elements and interesting story

The storyline of the game is Ched's adventure - a man that wants to free himself of his demons. The Battle is in Ched's head and only you can help him survive!
system requirements
Windows - Minimum
OS: Windows XP SP2+, Windows Vista, Win 7, Windows 8
Processor: 1.8 GHz
Memory: 1 GB RAM
Graphics: 128 mb video
Storage: 1 GB available space
Windows - Recommended
OS: Windows XP SP2+, Windows Vista, Win 7, Windows 8
Processor: 2.8 GHz
Memory: 2 GB RAM
Graphics: 256 mb video
Storage: 1 GB available space
Required configuration
Windows - Minimum
OS: Windows XP SP2+, Windows Vista, Win 7, Windows 8
Processor: 1.8 GHz
Memory: 1 GB RAM
Graphics: 128 mb video
Storage: 1 GB available space
Windows - Recommended
OS: Windows XP SP2+, Windows Vista, Win 7, Windows 8
Processor: 2.8 GHz
Memory: 2 GB RAM
Graphics: 256 mb video
Storage: 1 GB available space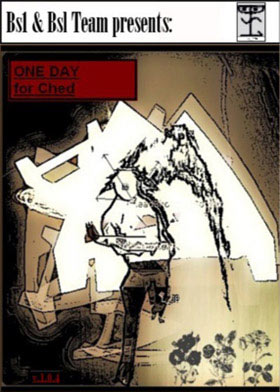 Language:

English

Genre:

Platform:

Vista Win 7 32/64 bits Win 8 32/64 bits Win 8.1 32/64 bits Win XP SP2

Number of players:

1

Release date:

2014-09-12

Publisher