Neptunia x SERAN KAGURA: Ninja Wars
NOTICE: Activation key must be used on a valid Steam account. Requires internet connection.
About The Game
Neptunia and SENRAN KAGURA join forces in this hack 'n slash RPG! Pair up 10 playable characters to slice through enemy hordes, channel the elements, and perform special character attacks. Then find your center with the Peaches & Cream Meditation minigame before taking on the post-game challenges of Yomi-Training!
Key Features
The two warring nations from the Neptunia and SENRAN KAGURA series have now joined forces in one action-packed RPG! Choose from 10 possible characters, including two new characters: Yuuki and Goh, and pick two characters to set forth on your adventure. Swiftly switch between your two chosen characters in battle! This version also includes a new difficulty setting option, as well as the Alternate Costume DLC!
When 2 Become 1
Each character possess a unique set of skills, known as Ninja Art Skills. Chain your Ninja Art Skills to leave your enemies in the dust. Ninjas and shinobi are also equipped with projectiles that can inflict physical damage or temporary status ailments to slow down foes.
The Art of the Ninja
Collect Spirit Gems for helpful stat boosts! Legend says arranging them in certain combinations can add even bigger boosts...
Stay Stylin' with Spirit Gems
Find your center with the Peaches & Cream Meditation mini-game to get extra stat boosts in battle. Plus, test your might with the post-game content, Yomi-Training! Expert ninjas and shinobi can play through 8 different trials, each set with difficult restrictions!
Are You a True Ninja Warrior?
Gamninjustri – a place where all manner of ninjas gather.
As the struggle for control increased between the Daimyos of the nations, tensions rose between the two great nations, each of which was home to one of the major schools of martial arts.
The Compa Style which has mastered the Ninja Arts based on the Command Technique.
The Honeypa Style which has mastered the Ninja Arts rooted in the Action Technique.
The two camps were stuck in a ruthless competition of skill in order to achieve hegemony, but as they fought on, a mysterious army of mechanical ninjas made their assault.
The mechanical ninja army overran the smaller nations in an instant, and the Steeme Legion leader, Yoh Gamer, made an announcement to the world:
The Super NINJA War to decide the world's strongest school is about to begin!
System Requirements
Windows - Minimum
Requires a 64-bit processor and operating system
OS: Windows 8 (64-bit)
Processor: Intel i5 2.3GHz or AMD A9 2.9GHz
Memory: 8 GB RAM
Graphics: Dedicated GPU with 2GB of VRAM
DirectX: Version 11
Storage: 15 GB available space
Sound Card: DirectSound (DirectX) compatible sound card
Windows - Recommended
Requires a 64-bit processor and operating system
OS: Windows 10 Home (64-bit)
Memory: 8 GB RAM
DirectX: Version 12
Storage: 15 GB available space
Additional Notes: Optimal 4k performance may require better than Recommended System Requirements
©2022 IDEA FACTORY/COMPILE HEART/TAMSOFT All rights reserved. Neptunia is a trademark of IDEA FACTORY. ©Marvelous Inc. ©ACQUIRE Corp. Licensed to and published by IDEA FACTORY INTERNATIONAL.
Required configuration
Windows - Minimum
Requires a 64-bit processor and operating system
OS: Windows 8 (64-bit)
Processor: Intel i5 2.3GHz or AMD A9 2.9GHz
Memory: 8 GB RAM
Graphics: Dedicated GPU with 2GB of VRAM
DirectX: Version 11
Storage: 15 GB available space
Sound Card: DirectSound (DirectX) compatible sound card
Windows - Recommended
Requires a 64-bit processor and operating system
OS: Windows 10 Home (64-bit)
Memory: 8 GB RAM
DirectX: Version 12
Storage: 15 GB available space
Additional Notes: Optimal 4k performance may require better than Recommended System Requirements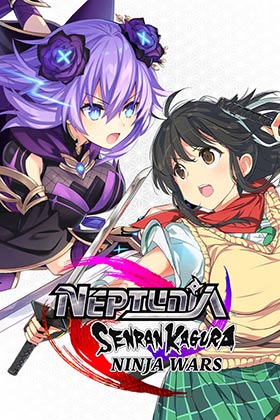 Language:

English

Genre:

Platform:

Win 11 64 bits Win 8 64 bits Win 8.1 64 bits Win 10 64 bits

Number of players:

1

Release date:

2022-05-11

Publisher