Hover
EARLY ACCESS GAME
---
Get instant access and start playing; get involved with this game as it develops.
Why Early Access?
As some of you may know, we already released a private Alpha for our Kickstarter backers at the end of December 2014. We got excellent feedback from them, and they shared a lot their experiences with us to help improve our game. That helped us a lot in the development. Now, we want to take the necessary time to keep doing a great game, we don't want to hurry and botch our game. Setting an Early Access on Steam is a good way to fund many new aspects of the development and enhancement, keeping close a larger community to listen to their feedback while the development evolve.
Approximately how long will this game be in Early Access?
We can't give an exact date because we want to do an awesome game above all. However, we expect to have finished it in spring 2016, but can't do any promises. If the game needs more time we will spend more time on its development. We don't want to release it half-finished or buggy.
How is the full version planned to differ from the Early Access version?
We'll expand the content and improve the game throughout development, features will also be refined and adjusted based on players feedback. We plan to have:
Performance improvements.
More playable characters.
More environments and dungeons (specific mission zones).
More missions modes.
More backstory.
More musics and sounds.
A complete and rich mission editor for players.
What is the current state of the Early Access version?
We set a tutorial to help you handle the controls (run, jump, grind, wall jump, handle, scan a swith to open a door or acitivate a mission, squat, carry a gameball and throw it on a target, rewind at a previous position).
The map is a large and vertically height city.
Many missions are already available (races, gameball matchs, postman missions).
A mission editor is available for the players that allow them to share their missions on line.
You can play as well on line and off line. there is no difference between these two modes except you can meet people in game or not.
Online missions are the same as offline ones but can be played with/against other people.
There are 4 playable characters with swap color and height change possibility.
They can improve their speed, jump, force, and energy with XP points earned with missions.
Cameras will send you secuboxes after you when you are carrying a gameball to get it back, or will deploy holographic barriers to obstruct your way.
60 hidden gamegirls all around the city.
Sabotage the Great Administrator's propaganda by deactivating the anti-video game holograms you will see in the city.
The Gamer Resistance put some holographic items in the city. These items will above all guide the beginners to roam into the city and take some risks, offering some xp points.
The scanner will help you to locate missions or players around you. It also indicates the cameras and the anti-video game holographic propaganda.
You can also use the scanner to get informations about the story of the city while scanning some elements (poster, environment objects, holograms...)
Will the game be priced differently during and after Early Access?
The Early Access is less expensive than the finished game, the price will not change during the Early Access.
How are you planning on involving the Community in your development process?
We really pay attention to all the comments/feedback/walkthrough videos concerning our game. We want to listen to our community. Then, people can share their in game experience, their feedback, or their fanarts on our forum with us and other Hover:RoG players, but also with people who are just curious about the game. As you know, we are developers. But we are above all players! And we share many of your wishes. It's important for us to be sure our community and us want the same game.
---
NOTICE: Activation key must be used on a valid Steam account, requires internet connection.
ABOUT THE GAME
---
Created and developed by 3 young independant developers, "Hover: Revolt of Gamers" is a futuristic 3D parkour game in an openworld. Halfway between the crazy universe from Jet Set Radio, the interactivity of Mirror's Edge and inspired by movies like the 5th Element or Star Wars ; "Hover: Revolt of Gamers" takes place in another world where you're in charge of a band of Gamers revolting against anti-video-games laws opressing the city.
You'll have to free the citizen restrained by autorities, localise and then infiltrate anti video games propaganda control centers, retrieve gaming consoles confiscated from the population to overthrow the new Mayor, who is the cause of this mess.
You can join your friends online at any time and progress throughout the adventure in their company, wether you are cooperating or working against them. Participate in races created in real time by the community as well.
Wherever you are and what you are doing in the city, running around or in the middle of a mission, it'll be possible to connect to a server, instantly switching to multiplayer.
KEY FEATURES
---
Fully explorable world.



Create your own gang.



Play on your own way.



Mission editor.
SYSTEM REQUIREMENTS
---
Windows
OS: Windows® 7 64-bit / Windows® 8 64-bit / Windows® 8.1 64-bit
Processor: Intel® Core™ i3-4130 @3.4 GHz
Memory: 4 GB RAM
Graphics: NVIDIA® GeForce® GTX 460 / AMD Radeon™ HD 4870
DirectX: Version 9.0
Network: Broadband Internet connection
Hard Drive: 2 GB available space
Sound Card: Compatible DirectX®
Mac
OS: Snow Leopard 64-bit / Yosemite 64-bit
Processor: Intel® Core™ i5 @2.5 GHz
Memory: 4 GB RAM
Graphics: NVIDIA® GeForce GT 650M
Network: Broadband Internet connection
Hard Drive: 2 GB available space
Required configuration
Windows
OS: Windows® 7 64-bit / Windows® 8 64-bit / Windows® 8.1 64-bit
Processor: Intel® Core™ i3-4130 @3.4 GHz
Memory: 4 GB RAM
Graphics: NVIDIA® GeForce® GTX 460 / AMD Radeon™ HD 4870
DirectX: Version 9.0
Network: Broadband Internet connection
Hard Drive: 2 GB available space
Sound Card: Compatible DirectX®
Mac
OS: Snow Leopard 64-bit / Yosemite 64-bit
Processor: Intel® Core™ i5 @2.5 GHz
Memory: 4 GB RAM
Graphics: NVIDIA® GeForce GT 650M
Network: Broadband Internet connection
Hard Drive: 2 GB available space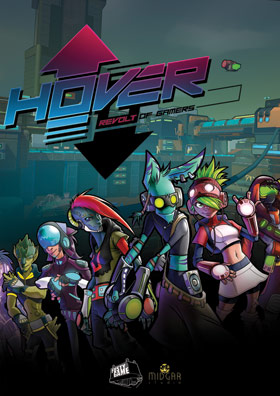 Language:

English

Genre:

Platform:

Win 7 32/64 bits Win 8 32/64 bits Win 8.1 32/64 bits

Number of players:

1+

Release date:

2017-05-31

Publisher