Hills Of Glory 3D
NOTICE: Activation key must be used on a valid Steam account. Requires internet connection.
ABOUT THE GAME
---
"Kill them all…if you survive of course. It's time to save Europe and make History. We'll land in Italy, fight many battles to reach Germany and end this War. We need you to maintain our most critical positions!"
KEY FEATURES
---
Armed to the teeth
Lose yourself in Hills of Glory 3D, a WW2 reverse tower defense game with stunning 3D graphics. In this war game, defend your bunker against hordes of enemies with the military arsenal at your disposal. Rifle, mortar, flamethrower, air strikes… don't hold back!


The eye of the Tiger
Bring out the Rambo inside you to survive through 21 missions or the Endless mode. Step into the shoes of a military strategist: analyze the battlefield and destroy tactical points to block your enemies' path.


Brothers in arms
Prove yourself on the battlefield and be promoted to unlock and collect rewards. Share your scores with your brothers in arms on Facebook!


Leave no one behind
Hills of Glory 3D will please all the tower defense's fans with a great multi-touch experience, funny cartoon animations and humoristic war movies references!
"This is my phone, this is for fighting, and this is for fun..."
SYSTEM REQUIREMENTS
---
Minimum:
OS: Windows® XP (SP3), Windows® Vista (SP2), Windows® 7 (SP1), Windows® 8
Processor: 3.4 GHz Intel® Pentium® D 945 / 2.0Ghz AMD® Athlon™ 64 X2 3800+
Memory: 1 GB (Windows XP) / 1,5 GB (Windows® Vista, Windows® 7, Windows® 8
Hard Drive: 500 MB free hard disk space
Graphics: 128 MB DirectX® 9.0 compatible, Shader Model 3.0 support
Sound: DirectX® 9.0 compatible
DirectX®: 9.0
Compatible video cards:
Séries ATI Radeon HD 2600XT / 3000 / 4000 / 5000 / 6000 / 7000
Séries Nvidia GeForce 7600GS / 8 / 9 / 100 / 200 / 400 / 500 / 600
Recommended:
OS: Windows® XP SP3, Windows® Vista SP2, Windows® 7 SP1, Windows® 8
Processor: 2.4 GHz Intel® Core2Duo® E6600 / 2.5 GHz AMD® Athlon™ 64 X2 4800+
Memory: 2GB RAM
Hard Drive: 1 GB free hard disk space
Graphics: 256 MB, DirectX® 10.0 compatible, Shader model 4.0 support (Radeon HD3870 / GeForce 8800GT)
Sound: compatible DirectX® 9.0
DirectX®: 9.0
---
© 2012 Mando / Happy IP. All Rights Reserved. Published and distributed by AMA under license from Mando / Happy IP. Hills of Glory is a trademark of Mando / Happy IP and is used under license. AMA and the AMA logo are trademarks of AMA in the US and/or other countries.
Required configuration
Minimum:
OS: Windows® XP (SP3), Windows® Vista (SP2), Windows® 7 (SP1), Windows® 8
Processor: 3.4 GHz Intel® Pentium® D 945 / 2.0Ghz AMD® Athlon™ 64 X2 3800+
Memory: 1 GB (Windows XP) / 1,5 GB (Windows® Vista, Windows® 7, Windows® 8
Hard Drive: 500 MB free hard disk space
Graphics: 128 MB DirectX® 9.0 compatible, Shader Model 3.0 support
Sound: DirectX® 9.0 compatible
DirectX®: 9.0
Compatible video cards:
Séries ATI Radeon HD 2600XT / 3000 / 4000 / 5000 / 6000 / 7000
Séries Nvidia GeForce 7600GS / 8 / 9 / 100 / 200 / 400 / 500 / 600
Recommended:
OS: Windows® XP SP3, Windows® Vista SP2, Windows® 7 SP1, Windows® 8
Processor: 2.4 GHz Intel® Core2Duo® E6600 / 2.5 GHz AMD® Athlon™ 64 X2 4800+
Memory: 2GB RAM
Hard Drive: 1 GB free hard disk space
Graphics: 256 MB, DirectX® 10.0 compatible, Shader model 4.0 support (Radeon HD3870 / GeForce 8800GT)
Sound: compatible DirectX® 9.0
DirectX®: 9.0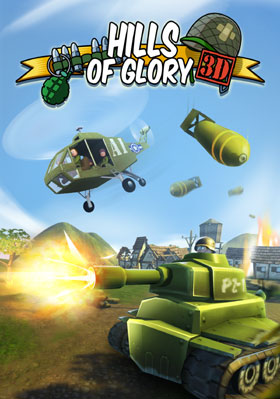 Language:

English

Genre:

Platform:

Vista SP2 Win 7 32/64 bits Win 8 32/64 bits Win XP SP3

Number of players:

1

Release date:

2015-05-28

Publisher