Hidden Deep
NOTICE: Activation key must be used on a valid Steam account. Requires internet connection.
Get instant access and start playing; get involved with this game as it develops.
This Early Access game is not complete and may or may not change further. If you are not excited to play this game in its current state, then you should wait to see if the game progresses further in development.
About The Game
Hidden Deep is a 2D action & exploration sci-fi thriller set in a mining and research facility – more than a mile under the ocean floor.
A group of researchers detected strange anomalies of unknown nature and organized an expedition to examine the mysterious phenomenon. Suddenly, after 681 days, contact with the researchers breaks off. You are the leader of the second team: Go down there, find out what happened, rescue anybody who is alive.
COMMAND YOUR TEAM – OPERATE EQUIPMENT – FACE UNKNOWN HORRORS
Control your team members directly or by giving orders. Accomplish your mission by coordinating different tasks. Explore the sub oceanic caves by using specialized equipment: grappling hooks, scanners, drones and heavy machinery are all part of your arsenal.
Defend against horrific alien life forms and other, undiscovered horrors that lurk in the deep.
MULTIPLE GAME MODES – ALONE OR IN CO-OP
- Single-Player campaign with narrative-driven levels.
- Challenge Mode for single and co-op play where you can tackle various mission goals in randomized levels.
Key Features
Rich dark sci-fi story. The story pays tribute to 80's and 90's games and movie classics like Aliens, The Thing, and Half-Life.
Tons of tools to use from grappling hooks and scanners to drones, weapons and heavy machinery.
Over 20 hours of gameplay in story mode (will be completed within the game's Early Access period).
Challenge mode for even more adventures in the deep.
Local co-op and Remote Play co-op already available (Online co-op will be introduced within the game's Early Access period).
System Requirements
Windows - Minimum
OS: MS Windows 7, 8, 10
Processor: Intel Core2Duo E7400
Memory: 4 GB RAM
Graphics: Intel HD Graphics 3000
DirectX: Version 9.0c
Storage: 1 GB available space
© 2020 Daedalic Entertainment GmbH. Daedalic and the Daedalic logo are trademarks of Daedalic Entertainment GmbH, Germany.
Required configuration
Windows - Minimum
OS: MS Windows 7, 8, 10
Processor: Intel Core2Duo E7400
Memory: 4 GB RAM
Graphics: Intel HD Graphics 3000
DirectX: Version 9.0c
Storage: 1 GB available space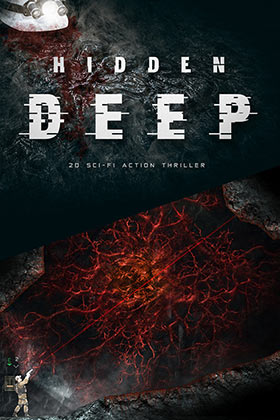 Language:

English

Genre:

Platform:

Win 11 32/64 bits Win 7 32/64 bits Win 8.1 32/64 bits Win 10 32/64 bits

Number of players:

1+

Release date:

2022-01-24

Publisher