Games Of Glory Gladiators Pack (DLC)
NOTICE: Requires the base game
Games Of Glory
in order to play. Activation key must be used on a valid Steam account, requires internet connection.
GLADIATORS PACK
---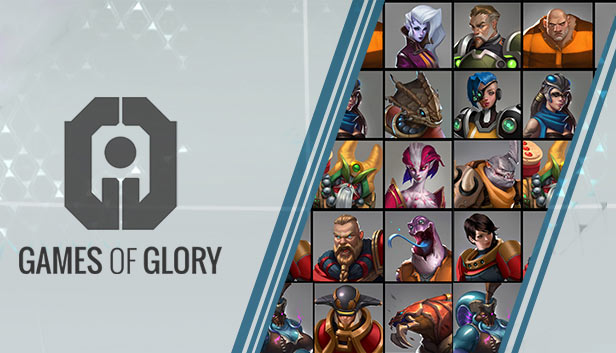 Unlock every single Clone both present and future with this powerhouse pack. It is everything you will ever need. Owning the Gladiator pack won't just give you everything from present, it will be like buying a little piece of future.
This pack contains:
Every existing Clone (currently 15 in total)
Every future Clone, in perpetuity (Clone release updates planned for around every 1.5 months)
What more could a gladiator need?
ABOUT THE GAME
---
Games of Glory
is a top-down team shooter which adds a new competitive multiplayer layer to the genre. In the intense battle arena experience, players must work together in fast-paced matches using a combination of free-aiming shooter mechanics and close combat controls. Battles consisting of 5v5 or 3v3 players play out across a variety of modes and maps where a team must defeat the opposing team by completing objectives or destroying their rival's core.
Set in a sci-fi universe, the Games of Glory are futuristic gladiator games created by the Synarchy, a powerful intergalactic empire, where they act as the main source of entertainment and resolution of conflicts for inhabitants. The storyline and world of Games of Glory will evolve and shift as Champions and factions true agendas, be it riches, fame or political influence, are revealed. In battle, players will assume control of a Clone, each with its own set of three unique skills and from one of five classes - Tank, Scout, Support, Assassin, Carry. Players can equip and upgrade 50 non-character specific weapons including shotguns, rifles and melee weapons, that can be used to strategically overpower their opponents. Friends can create their own Clubs, or join one that is recruiting, and head into battle together with custom skins for their teams.
Games of Glory will feature cross-platform play when it arrives on PlayStation 4 and Steam as a free-to-play gameplay experience early next year.
KEY FEATURES
---
TRUE CROSS PLATFORM - PlayStation 4 and PC Steam cross-platform integration will seamlessly allow players to compete against each other in 5v5 and 3v3 battles across different platforms.


FAST ACTION - This true twin-stick shooter is all skill, no auto-attacks. There are no minions or laning phases, and the game speed has been increased. The game is built specifically for action!


MASSIVE ARSENAL - 50 non-character specific weapons including shotguns, snipers rifles, pistols, flamethrowers, rocket launchers and more can be taken into battle and upgraded during the match to earn an edge over the competition.


CLONES THAT FIT - Choose a Clone from one of five classes that come suited with three unique abilities that fit every type of playstyle.


CUSTOM CLUBS - Create a public or private club where like-minded players can join, play together and create custom skins. Teams can then wear their matching skins into the arena and battle together under the same banner.
SYSTEM REQUIREMENTS
---
OS Version: XP +
Processor: SSE2 instruction set suppor4
Memory: 4GB
Graphics: dx9 (shader model 2.0)
DirectX Version: 9.0
Disk Space: 3GB
Sound Card: Yes
Controller Support: Full Controller Support
Online Multiplayer: up to 8 players
Required configuration
OS Version: XP +
Processor: SSE2 instruction set suppor4
Memory: 4GB
Graphics: dx9 (shader model 2.0)
DirectX Version: 9.0
Disk Space: 3GB
Sound Card: Yes
Controller Support: Full Controller Support
Online Multiplayer: up to 8 players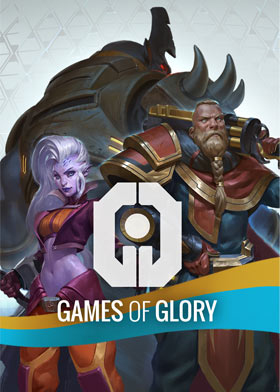 Language:

English

Genre:

Platform:

Win XP Win 7 32/64 bits Win 8 32/64 bits Win 8.1 32/64 bits Win 10 32/64 bits

Number of players:

1

Release date:

2017-04-25

Publisher