Eternum EX
NOTICE: Activation key must be used on a valid Steam account. Requires internet connection.
About the game
Eternum Ex is a retro platform video game with the look and feel of the '80s arcade cabinet games. Titles that have inspired and most influenced its creation are: Bomb Jack (Tehkan, 1984), Ghosts'n Goblins (Capcom, 1985), Baluba-louk no Densetsu (Able, 1986) and Psychic 5 (Jaleco, 1987).
Story
Sir Arthur has gotten old... too old. He has lost everything he had and loved, and with nothing more to lose he leaves for Samarnath, an evil subterranean kingdom (which no knight has ever returned alive) in search of treasures, adventures and the most important: five magical orbs that together provide: the Eternal youth.
Thanks to its progressive difficulty curve, and with a path divided into "worlds" of 5 levels each one, Eternum Ex is challenging, addictive and an ode to the nostalgia of the golden age of arcade games.
Easy to play, hard to master
With a very simple core gameplay mechanics, an increasing difficulty, an exciting and addictive gameplay, and with a very precise control, Eternum Ex is perfect for retro hardcore gamers but also for those who want to start in retro games, and even for those who want to show children how games were when game industry was taking its first steps and gameplay was the most important factor in a video game.
Key Features
Awesome gameplay (may cause addiction)
Retro, arcade and platformer 100%
16-bit aesthetics
Memorable soundtrack
Plenty of different enemies
25 Levels
Special levels with final bosses
Secrets bonus on each level
Worldwide "High Score" leaderboard
System Requirements
Windows - Minimum
OS: Windows 7 and above
Processor: 1.5 GHz Core2Duo
Memory: 2 MB RAM
Graphics: NVIDIA GTX 470 de 1 GB/AMD HD 7870 de 2 GB
Storage: 400 MB available space
Windows - Recommended
OS: Microsoft Windows 8, 10
Processor: Intel Core i3
Memory: 4 MB RAM
Graphics: NVIDIA GTX 780 de 3 GB/AMD R9 290 de 4 GB
Storage: 400 MB available space
Mac - Minimum
OS: Mac OS 10.11+
Processor: 2 GHz dual core
Memory: 2 GB RAM
Storage: 200 MB available space
SteamOS + Linux - Minimum
OS: Ubuntu 12.04+ or SteamOS
Processor: 2 GHz dual core
Memory: 2 GB RAM
Graphics: Hardware Accelerated Graphics with dedicated memory
Storage: 200 MB available space
Required configuration
Windows - Minimum
OS: Windows 7 and above
Processor: 1.5 GHz Core2Duo
Memory: 2 MB RAM
Graphics: NVIDIA GTX 470 de 1 GB/AMD HD 7870 de 2 GB
Storage: 400 MB available space
Windows - Recommended
OS: Microsoft Windows 8, 10
Processor: Intel Core i3
Memory: 4 MB RAM
Graphics: NVIDIA GTX 780 de 3 GB/AMD R9 290 de 4 GB
Storage: 400 MB available space
Mac - Minimum
OS: Mac OS 10.11+
Processor: 2 GHz dual core
Memory: 2 GB RAM
Storage: 200 MB available space
SteamOS + Linux - Minimum
OS: Ubuntu 12.04+ or SteamOS
Processor: 2 GHz dual core
Memory: 2 GB RAM
Graphics: Hardware Accelerated Graphics with dedicated memory
Storage: 200 MB available space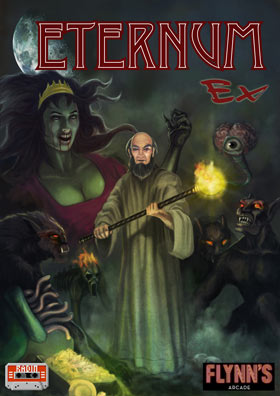 Language:

English

Genre:

Platform:

Win 7 32/64 bits Win 8 32 bits Win 10 32/64 bits

Linux

Mac OS X

Number of players:

1

Release date:

2018-10-25

Publisher