Double Kick Heroes
NOTICE: Activation key must be used on a valid Steam account. Requires an internet connection.
About the game
Double Kick Heroes is an explosive METAL rhythm game set in an apocalyptic world.
Lead your band on a roadtrip through the wasteland! Blast zombies with your Gundillac and crush them with the power of METAL. Coming on Steam Early Access for PC and Mac on April 11th 2018.
May the METAL be with you!
Key features
30 tremendously f****king awesome quality METAL songs by a legendary video game AND METAL composer.
Import your own music, play community designed tracks, edit your favorite songs and share challenges!
Rodriguez infused background story about being weird guys and gals who live for Sex, Drugs and Heavy METAL.
Explosions, rebels, militias, undeads, road-rage, madness, apocalypse. Ready to hit the fury road?
The only f****king awesome rock and METAL rhythm game for Steam, what more!?
system requirements
Windows - Minimum
OS: windows 7, windows 8, windows 10
Processor: Intel Core i3 4170T
RAM: 4 Go memory RAM
HDD: 5 GB HDD
Graphics card: NVIDIA GeForce GTX 2 Go GDDR5
Required configuration
Windows - Minimum
OS: windows 7, windows 8, windows 10
Processor: Intel Core i3 4170T
RAM: 4 Go memory RAM
HDD: 5 GB HDD
Graphics card: NVIDIA GeForce GTX 2 Go GDDR5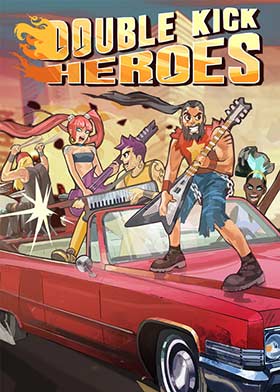 Language:

English

Genre:

Platform:

Win 7 32/64 bits Win 8 32/64 bits Win 10 32/64 bits

Number of players:

1

Release date:

2020-08-13

Publisher