Dead Effect
NOTICE: Activation key must be used on a valid Steam account, requires internet connection.
ABOUT THE GAME
---
Fight for your life in the INDIE SCI-FI FPS game fit for both casual and hard-core gamers with a passion for hunting down hordes of zombies. Prepare yourselves for the incoming nightmare!
The ESS Meridian starship is travelling through space with a new FTL technology, heading towards its destination - Tau Ceti f, the first planet in the history of mankind to be colonized. A few months later an elite member of Unit 13 is disrupted from cryogenic sleep. But Tau Ceti f is nowhere in sight and something is very wrong. What happened to all those people? Why are they so aggressive and attack without any survival instincts?
SYSTEM REQUIREMENTS
---
Windows
MINIMUM:
OS: WindowsXP (Service Pack 3)
Processor: 2.4 Ghz Dual Core CPU
Memory: 2 GB of memeory
Graphics: Nvidia 8800 GTX | Radeon HD 4770
DirectX: Version 9.0c
Disk space: 3 GB available disk space
Sound card: DirectX compatible sound card
Additional notes: Install size will gradually increase with future updates
RECOMMENDED:
OS: Windows 7
Processor: 3.0 Ghz Quad Core CPU or faster
Memory: 4 GB of memeory
Graphics: Nvidia GTX 460 | Radeon HD 5850
DirectX: Version 9.0c
Disk space: 3 GB available disk space
Sound card: DirectX compatible sound card
Additional notes: Install size will gradually increase with future updates
Mac
MINIMUM:
OS: 10.6
Processor: 2.4 Ghz Dual Core CPU
Memory: 2 GB of memeory
Graphics: Nvidia 9800M GTS | Radeon HD 6770M
Disk space: 3 GB available disk space
Sound card: OpenAL Compatible
Additional notes: Install size will gradually increase with future updates
RECOMMENDED:
OS: 10.9
Processor: 3.0 Ghz Quad Core CPU or faster
Memory: 4 GB of memeory
Graphics: Nvidia GT 650M or 750M (strongly recommended)
Disk space: 3 GB available disk space
Sound card: OpenAL Compatible
Additional notes: Install size will gradually increase with future updates
Required configuration
Windows
MINIMUM:
OS: WindowsXP (Service Pack 3)
Processor: 2.4 Ghz Dual Core CPU
Memory: 2 GB of memeory
Graphics: Nvidia 8800 GTX | Radeon HD 4770
DirectX: Version 9.0c
Disk space: 3 GB available disk space
Sound card: DirectX compatible sound card
Additional notes: Install size will gradually increase with future updates
RECOMMENDED:
OS: Windows 7
Processor: 3.0 Ghz Quad Core CPU or faster
Memory: 4 GB of memeory
Graphics: Nvidia GTX 460 | Radeon HD 5850
DirectX: Version 9.0c
Disk space: 3 GB available disk space
Sound card: DirectX compatible sound card
Additional notes: Install size will gradually increase with future updates
Mac
MINIMUM:
OS: 10.6
Processor: 2.4 Ghz Dual Core CPU
Memory: 2 GB of memeory
Graphics: Nvidia 9800M GTS | Radeon HD 6770M
Disk space: 3 GB available disk space
Sound card: OpenAL Compatible
Additional notes: Install size will gradually increase with future updates
RECOMMENDED:
OS: 10.9
Processor: 3.0 Ghz Quad Core CPU or faster
Memory: 4 GB of memeory
Graphics: Nvidia GT 650M or 750M (strongly recommended)
Disk space: 3 GB available disk space
Sound card: OpenAL Compatible
Additional notes: Install size will gradually increase with future updates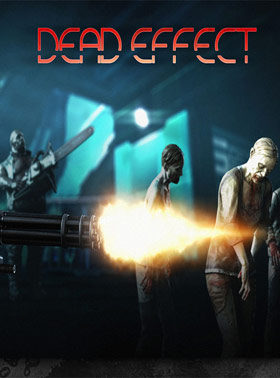 Language:

English

Genre:

Platform:

Win 7 32/64 bits Win XP SP3

Mac OS X

Number of players:

1

Release date:

2014-12-14

Publisher