Contra Rogue Corps
Preorder Now!
You will recieve your key when the game launches on the 31/02/2015 at 0:00.
NOTICE: Activation key must be used on a valid Steam account. Requires internet connection.
Preorder offer
Pre-order to get two T-Shirt skins for Hungry Beast. One featuring the iconic duo Bill and Lance, the other featuring the classic Contra logo.
About the game
CONTRA is back! Two years after the Alien Wars ended, the Damned City erupts from the final battleground. From the midst of the chaos, a group of scoundrels emerge.
They might not be typical heroes, but they're here to save the world… or get rich trying.
Featuring action packed battles, customisable gear, gigantic bosses and explosive multiplayer action.
Key features
Local and Online CO-OP action for up to 4 players
4 outrageous characters, each with their own weird style and colourful attitude
Build over 100 weapons and augment your character with bionic body parts earned in-mission
Character progression, weapon development and customisation ensure extensive replayability
Crazy new heroes and big bosses join the Contra universe
System Requirements
Windows - Minimum
OS: Windows 7 / 8.1 / 10 (64 bit) (64 bit OS required)
Processor: Intel Core i5-4460 (3.40 GHz) or better; Quad-core or better
Memory: 4 GB RAM
Graphics: NVIDIA GeForce GTX 650 (2GB) or better (DirectX 11 card Required)
DirectX: Version 11
Storage: 14 GB available space
Additional Notes: Controller required to play
Windows - Recommended
OS: Windows 10 - 64bit (64 bit OS required)
Processor: Intel Core i7-4790 (3.60GHz) or better; Quad-core or better
Memory: 8 GB RAM
Graphics: NVIDIA GeForce GTX960 (2GB)
DirectX: Version 11
Storage: 14 GB available space
Additional Notes: Controller required to play
©Konami Digital Entertainment
Required configuration
Windows - Minimum
OS: Windows 7 / 8.1 / 10 (64 bit) (64 bit OS required)
Processor: Intel Core i5-4460 (3.40 GHz) or better; Quad-core or better
Memory: 4 GB RAM
Graphics: NVIDIA GeForce GTX 650 (2GB) or better (DirectX 11 card Required)
DirectX: Version 11
Storage: 14 GB available space
Additional Notes: Controller required to play
Windows - Recommended
OS: Windows 10 - 64bit (64 bit OS required)
Processor: Intel Core i7-4790 (3.60GHz) or better; Quad-core or better
Memory: 8 GB RAM
Graphics: NVIDIA GeForce GTX960 (2GB)
DirectX: Version 11
Storage: 14 GB available space
Additional Notes: Controller required to play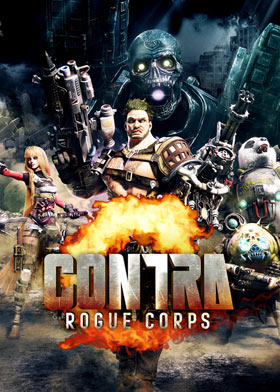 Language:

English

Genre:

Platform:

Win 7 64 bits Win 8.1 64 bits WIN 10 64 bits

Number of players:

1+

Release date:

2019-09-24

Publisher