Antisquad
NOTICE: Activation key must be used on a valid Steam account, requires internet connection.
ABOUT THE GAME
---
WITH ANTISQUAD, SCUM'S TERROR HAS COME TO AN END.
In remote locations of the planet, crime lords covered by corrupted authorities keep terrorizing innocent populations. Faced with such a danger, who to turn to? Well, look no further, for the
AntiSquad
is here!
As the leader of the AntiSquad, you are devoted to put down every scum /standing in your path. To do so, you can rely on a squad of first-class mercenaries doped up with unique abilities.
Progress in this turn-based full 3D universe thanks to a deep range of tactical approaches, interact with the environment and take off the bad guys!
Each character owns a special ability. Sniper, close combat specialist, explosives expert or the mighty machine gun man: it's up to you to employ them smartly and team up the most fierce squad possible.
BULLETS ARE ON THE RADAR, THE FORECASTS SAY TO STAY UNDER COVER!
KEY FEATURES
---
Travel through South America and Asia in a captivating campaign.



Train three fighters units from several charismatic heroes and use multiple strategies to overcome criminality.



Upgrade the special skills of your heroes and learn to use them properly.



Fight in a full 3D gorgeous interactive environment.
SYSTEM REQUIREMENTS
---
WINDOWS
Minimum:
OS: Windows XP
Processor: Core 2 Duo
Memory: 2 GB RAM
Graphics: Direct3D9 compatable
DirectX: Version 9.0
Hard Drive: 1 GB available space
Sound Card: SB16 compatible
Recommended:
OS: Windows 7
Processor: Core i5
Memory: 4 GB RAM
Graphics: Direct3D9 compatable
DirectX: Version 9.0
Hard Drive: 1 GB available space
Sound Card: SB16 compatible
MAC
Minimum:
OS: Mac OS X Lion
Processor: Core 2 Duo
Memory: 2 GB RAM
Hard Drive: 1 GB available space
Sound Card: SB16 compatable
Recommended:
OS: Mac OS X Mavericks
Processor: Core i5
Memory: 4 GB RAM
Hard Drive: 1 GB available space
Sound Card: SB16 compatable
Required configuration
WINDOWS
Minimum:
OS: Windows XP
Processor: Core 2 Duo
Memory: 2 GB RAM
Graphics: Direct3D9 compatable
DirectX: Version 9.0
Hard Drive: 1 GB available space
Sound Card: SB16 compatible
Recommended:
OS: Windows 7
Processor: Core i5
Memory: 4 GB RAM
Graphics: Direct3D9 compatable
DirectX: Version 9.0
Hard Drive: 1 GB available space
Sound Card: SB16 compatible
MAC
Minimum:
OS: Mac OS X Lion
Processor: Core 2 Duo
Memory: 2 GB RAM
Hard Drive: 1 GB available space
Sound Card: SB16 compatable
Recommended:
OS: Mac OS X Mavericks
Processor: Core i5
Memory: 4 GB RAM
Hard Drive: 1 GB available space
Sound Card: SB16 compatable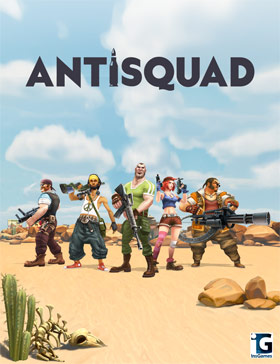 Language:

English

Genre:

Platform:

Number of players:

1

Release date:

2014-10-31

Publisher