An Interesting Journey of Monsieur PAF
NOTICE: Activation key must be used on a valid Steam account. Requires an internet connection.
About the game
Trapped in an ancient temple during an archeological expedition, Monsieur PAF needs to find a way to get out by solving puzzles left by a forgotten civilization.
Features
EXOTIC ADVENTURE

Live the cool day-to-day life of an archeologist like no other and walk through the depths of a mysterious temple buried in the heart of a faraway jungle.

DIABOLICAL PUZZLES

Will you find the solution to the many puzzles left by an ancient civilization on your way out? Or will you let this temple become your eternal tomb?

MONSIEUR PAF IS TOO POWERFUL!

Nothing can stop you: lift, move or break elements around you with your strong muscles. Seems that all those nights spent at the library lifting tons and tons of books have proven to be useful.

COLLECT THEM ALL

Careful! You could acquire a taste for puzzles and spend way too many hours going back to solve ALL mysteries and secrets kept in this ancient temple.

JUST PLAY

You can play and stop whenever you want, alone or with friends on a shared screen. You can't lose, as Monsieur PAF cannot die: just have fun!
system requirements
Windows - Minimum
OS: Windows 7/8/10
Processor: Intel Core i3 1.5 GHz
RAM: 2 GB RAM
Graphics card: Intel HD Family 3000
HDD: 250 MB available space
DirectX: DirectX 10
Required configuration
Windows - Minimum
OS: Windows 7/8/10
Processor: Intel Core i3 1.5 GHz
RAM: 2 GB RAM
Graphics card: Intel HD Family 3000
HDD: 250 MB available space
DirectX: DirectX 10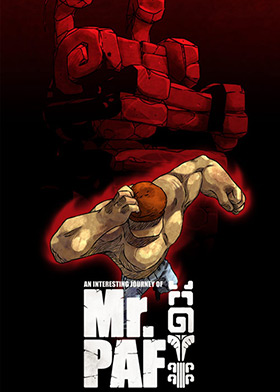 Language:

English

Genre:

Platform:

Win 7 32/64 bits Win 8 32/64 bits Win 10 32/64 bits

Number of players:

1

Release date:

2020-07-29

Publisher