Xeodrifter - Special Edition
NOTICE: Activation key must be used on a valid Steam account. Requires internet connection.
SPECIAL EDITION
---
Xeodrifter™ Special Edition Now Available!
Featuring Renegade Kid's in-depthdevelopment diary, and critically acclaimed soundtrack by artists Roth Sothy, Matthew Gambrell, and Brian Altano!
About the game
Xeodrifter™ is the story of an interstellar drifter traveling the stars on a simple mission of exploration. We join our nomad as he embarks on the investigation of a small cluster of four planets in the omega sector, after a collision with a rogue asteroid damaged his warp core.
A scan of the neighboring planets revealed a number of energy signatures, which may provide the special material needed to replace the damaged warp core and get back to cruising through the cosmos. However, what began as a routine away-mission to fix his engine quickly spirals into a dangerous game of search, shoot, and survive.
Blast your way through alien landscapes, seek out valuable secrets, and defeat ancient guardians to unlock powers from a legendary supreme culture in this exciting journey of mystery and adventure.
Key Features
Classic 2D platforming, shooting, and exploration gameplay.


Unlock legendary power-ups and gain access to new areas.


Epic boss encounters that test your skills.


Collect upgrades to extend your health and equip custom gun enhancements.


Navigate your ship between neighboring planets.


Seek out special blocks, hidden pathways, and more to reveal useful secrets.

System Requirements

OS: Windows XP +
Processor: 1.8 Ghz
Memory: 512 MB RAM
Graphics: 3D Graphics Card
DirectX: Version 9.0
Hard Drive: 200 MB available space
Required configuration
OS: Windows XP +
Processor: 1.8 Ghz
Memory: 512 MB RAM
Graphics: 3D Graphics Card
DirectX: Version 9.0
Hard Drive: 200 MB available space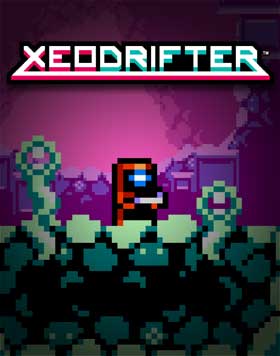 Language:

English

Genre:

Platform:

Vista Win XP Win 7 32/64 bits Win 8 32/64 bits

Number of players:

1

Release date:

2014-12-11

Publisher